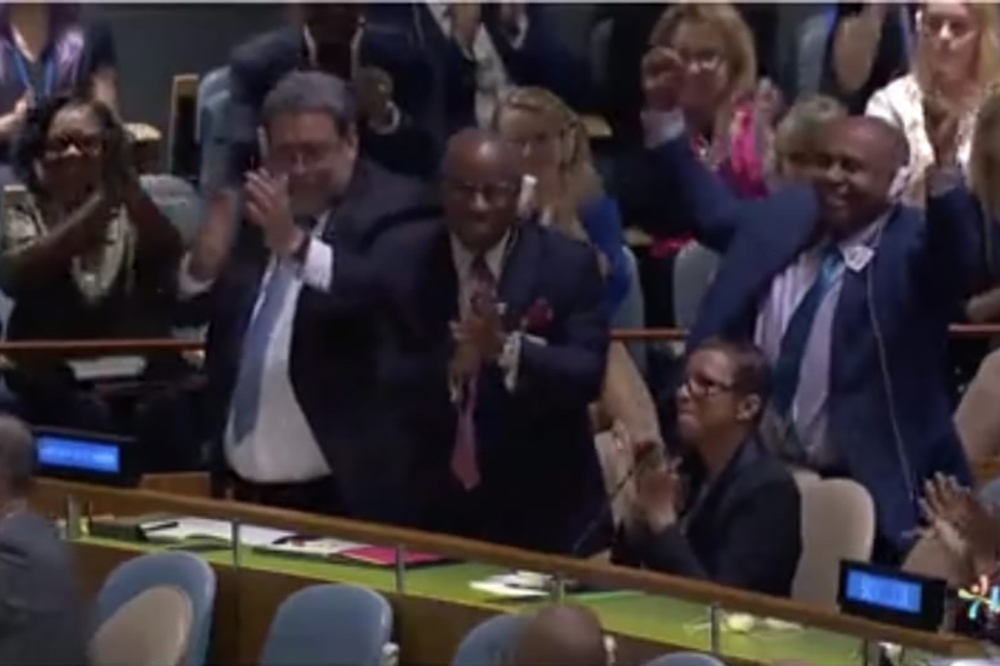 Breaking News
June 7, 2019
National Holiday to celebrate SVG's election to UN Security Council
Tuesday is likely to be declared a national holiday in celebration of St Vincent and the Grenadines' (SVG) appointment as a non-permanent member of the Security Council.
Finance minister, Camillo Gonsalves announced via Facebook that "Tuesday is a holiday, except for students with exams".
And he said that people should await the official announcement of this public holiday dubbed "Security Council Day".
SVG, after a 10-year campaign, was elected this morning to occupy a non-permanent Security Council seat for the 2020-2022 term as the representative of the Group of Latin America and the Caribbean (GRULAC).
The archipelagic state received 185 of 191 votes cast. There were two abstentions. This country needed 128 votes to be elected.
El Salvador, who entered the race yesterday and opposed SVG in the GRULAC region, received six votes.
"It's humbling," Prime Minister Dr Ralph Gonsalves said. "I tell you, tears came to my eyes when the President of the General Assembly announced the vote…"
Gonsalves, while delivering an address at the UN Security Council this morning, said that is was an historic occasion for SVG.
"We are the smallest country ever to be elected as a non permanent member of the Security Council. We stand steadfast on the fundamental principles of this organisation which was founded in the aftermath of the second world war to bring about peace and security," he said. "We are committed to the principles of the equality of states, non-interference and non-intervention of internal affairs of other countries, defence of sovereignty and independence and for overall sustainable development."
The Security Council is one of the bodies of the UN which addresses matters of peace and security as well as conflicts across the globe and how to resolve those conflicts.
It has five permanent members: China, France, Russia, the United Kingdom and the United States and 10 non-permanent members which are elected for two-year terms by the General Assembly.
Four other new non-permanent members were also elected as non-permanent members of the Security Council for the 2020-2022 term are Vietnam, Niger, Tunisia and Estonia.