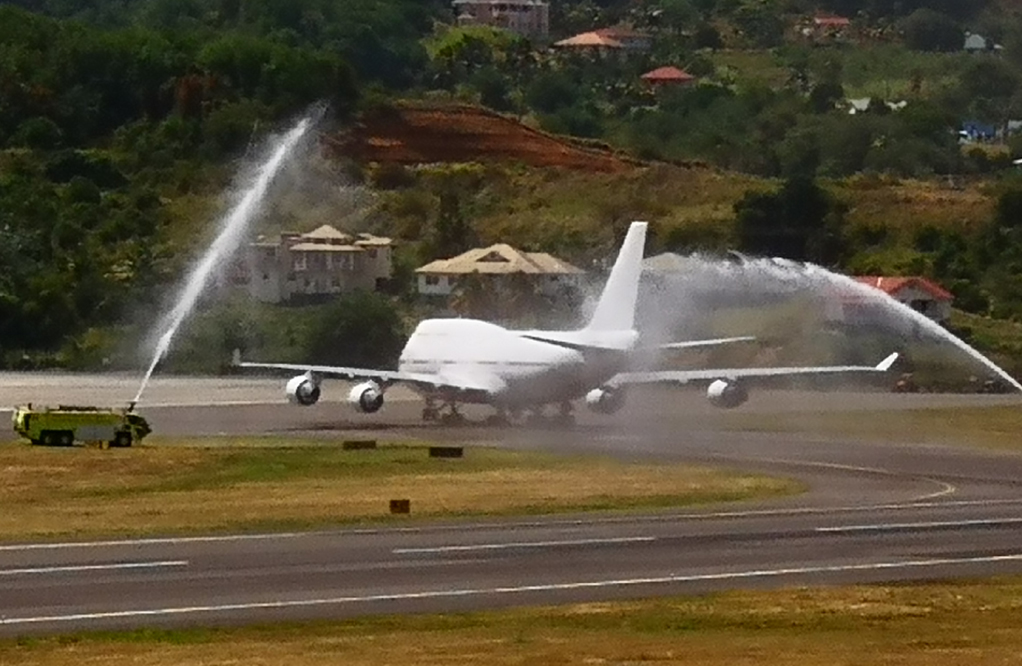 Breaking News
May 26, 2019
Boeing 747 lands at the Argyle International Airport (+video)
A Boeing 747-400 airplane landed at the Argyle International Airport on Friday afternoon, the largest passenger airline ever to have landed on St Vincent and the Grenadines.
The aircraft, bearing the One Caribbean brand, touched down at 1:50 pm, after a six-hour ten minute flight from Phoenix, Arizona.
It is expected that One Caribbean, a locally based private sector company, will operate charters utilising the aircraft.
Friday's flight was a test flight.
The 747-400 can accommodate 416 passengers in a typical three-class layout, 524 passengers in a typical two-class layout, or a maximum capacity of 660 passengers in a high–density one-class configuration.The aircraft can fly non-stop for up to 7,670 nautical miles (14,200 km) with maximum payload, depending on model.
The aircraft was given a water salute when it touched down at the AIA.