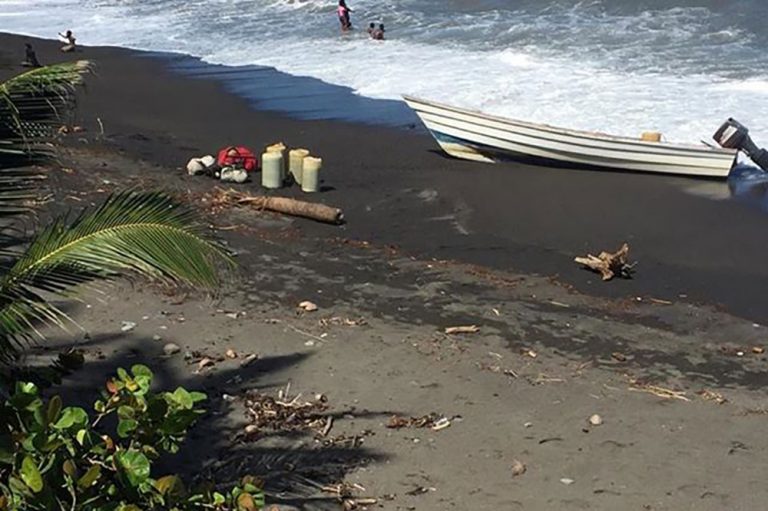 Breaking News
October 26, 2018
Drug bust in Overland (+Video)
A quantity of cannabis was seized by police yesterday at a beach in Overland.
SEARCHLIGHT was told by the Coastguard that occupants of a vessel observed the presence of the Coastguard, before running the vessel ashore.
It is unclear how many men were aboard the vessel. But an eye-witness said that the men fled the scene, abandoning the boat and drugs on the shore of the beach.