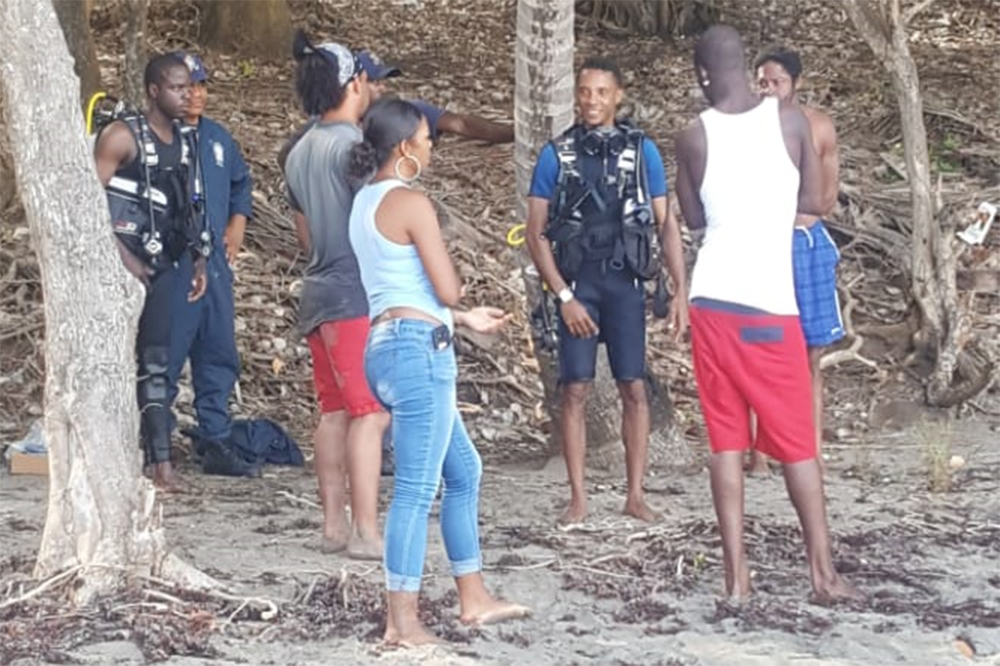 Breaking News
June 4, 2018
Three bodies recovered at Sand Bay, Prospect
Three bodies have been recovered at Sand Bay, Prospect, where four persons were reportedly swept out to sea Sunday afternoon and had been missing since then.
According to reports, at about 5:30 pm, five people were taken swept up by a large swell, and while one made it back to land, four could not be accounted for.
Today, villagers found three bodies and the search continues for the fourth villager, with the help of the St. Vincent and the Grenadines Coast Guard.