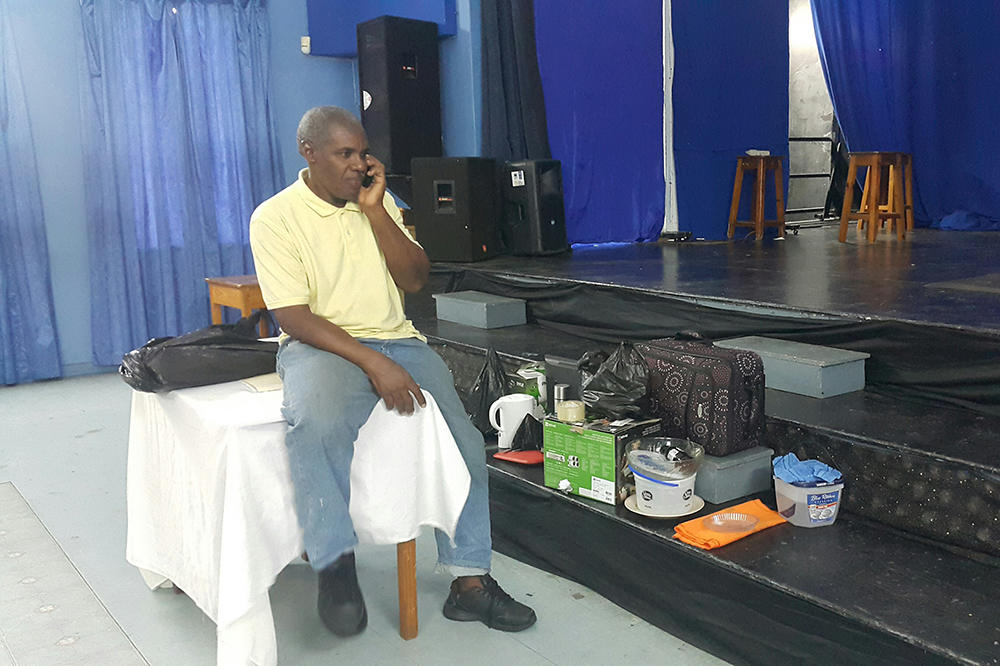 Breaking News
June 4, 2018
Daniel aborts attempt to enter the Guinness Book of World Records
Earl 'Ole George' Daniel, who had been attempting to dance his way into the Guinness Book of World Records, has brought his dance to an end.
After 81 hours of continuous dancing, the effort was aborted at 6 am on Monday, Daniel's brother Kenrol Daniel, told SEARCHLIGHT.
Kenrol said that although Earl wanted to continue, he (Kenrol) made the decision to pull the plug because of an injury to his brother's knee, which was sustained on Sunday morning when Earl fell off the stage at the Peace Memorial Hall, where he had been dancing since 9 pm on Thursday, May 31.