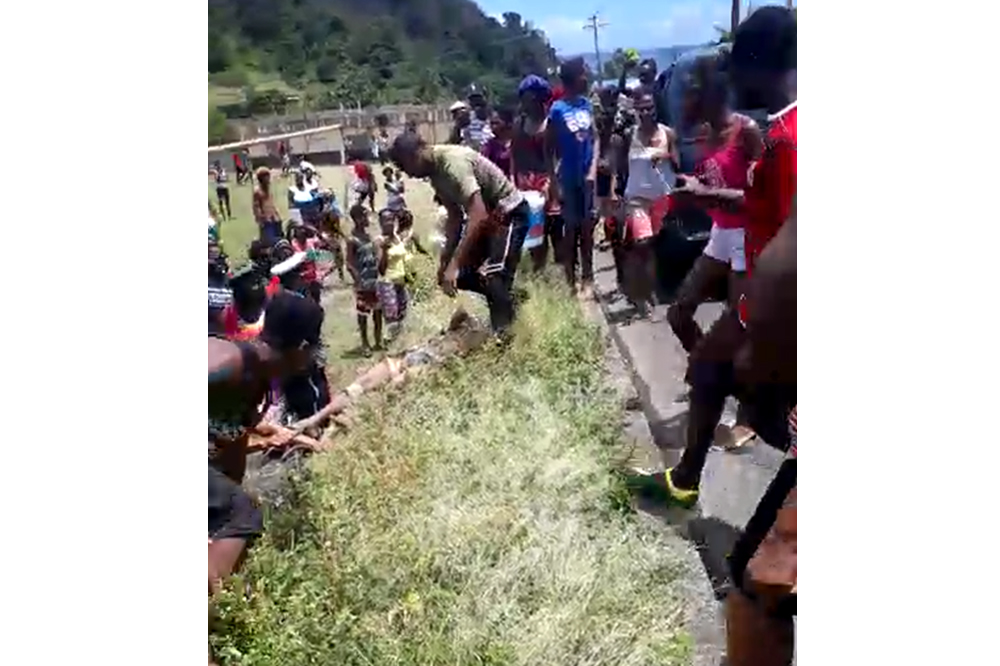 Breaking News
May 18, 2018
Wanted man beaten by angry mob
Simeon "Gabo" Francois, a Petit Bordel man who was a person of interest in the rape a 10-year-old girl and was wanted by police, was beaten by an angry mob on Friday.
Francois was caught about 12:40 pm in a wooded area next to the Petit Bordel waterfall, the same area where the assault on the girl is alleged to have taken place.
A video circulating on social media shows police officers lifting a motionless half naked Francois into a vehicle while villagers hurl insults at him. He was rushed to the Chateaubelair Health Clinic.
On May 14, police issued a bulletin stating that Simeon "Gabo" Francois is a person of interest in investigations into a report of alleged abduction, attempted rape, indecent assault and assault, bodily harm.
On Tuesday May 15, a male and female resident from the area told SEARCHLIGHT that the wanted man was being given food and other supplies by persons in the area. The man said apart from the police, villagers were looking for the 33-year-old farmer.
A female villager said Francois has been a person of interest in several investigations in the area in the past but he has never been charged with any of the offences.