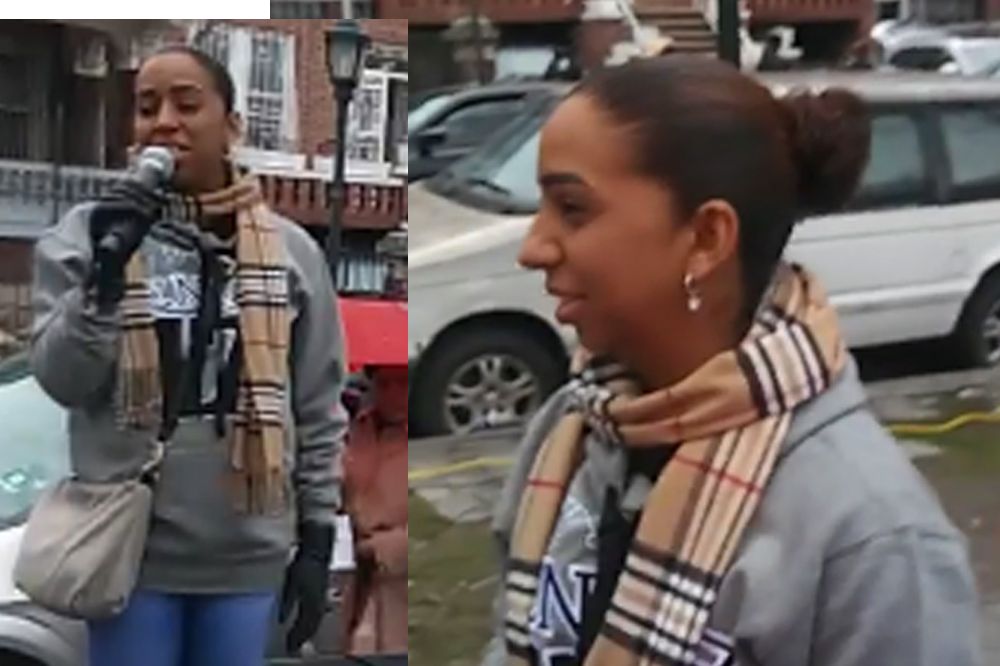 Breaking News
February 23, 2018
Activist recommends that men seek the services of prostitutes
A leading voice against violence and crime in St Vincent and the Grenadines (SVG), particularly violence against women, has recommended that men whose wives deny them sex, seek the services of a prostitute.
Nailah John-Prince, the founder and leader of the non-profit group LOVNSVG (Leave out violence from SVG), made the suggestion while addressing a rally last Saturday in Brooklyn, New York.
The rally was organized by John-Prince and others in the wake of the Yugge Farrell matter, to bring attention to incidences of abuse, exploitation and rape of women and children in St. Vincent and the Grenadines.
"Molestation is vast in St Vincent and the Grenadines; rape is vast in St Vincent and the Grenadines, sexual assault is vast in St Vincent and the Grenadines and we have had enough. We have had enough and we will no longer sit back and tolerate this incompetence. The Government is incompetent. Ralph Gonsalves is incompetent and his son is incompetent, and Vincentians, we need to stand up in solidarity. We need to unite as a people." Prince said, to cheers from the small group in attendance.
Saying she has been threatened and intimidated, John-Prince urged listeners not to be fearful.
The social activist, who is based in the United States, called on Minister of Finance Camillo Gonsalves to resign. "He exploited a young woman, he has not come out to speak on the matter," John-Prince stated.
"We want Camillo to come out and speak and tell the nation."
John-Prince said when people do things that are wrong they should speak the truth.
"The administration presently is not speaking the truth. They are victimizing, they are intimidating, they are not telling the truth."
"No one should use their office…for sexual gratification. If you want sex, pay a prostitute if your wife is not giving it to you! Do not exploit our women," she declared.
Prostitution is illegal in SVG and widely considered to be a form of sexual exploitation and male dominance over women. Additionally, trafficking for prostitution is one of the most prevalent forms of human trafficking worldwide.