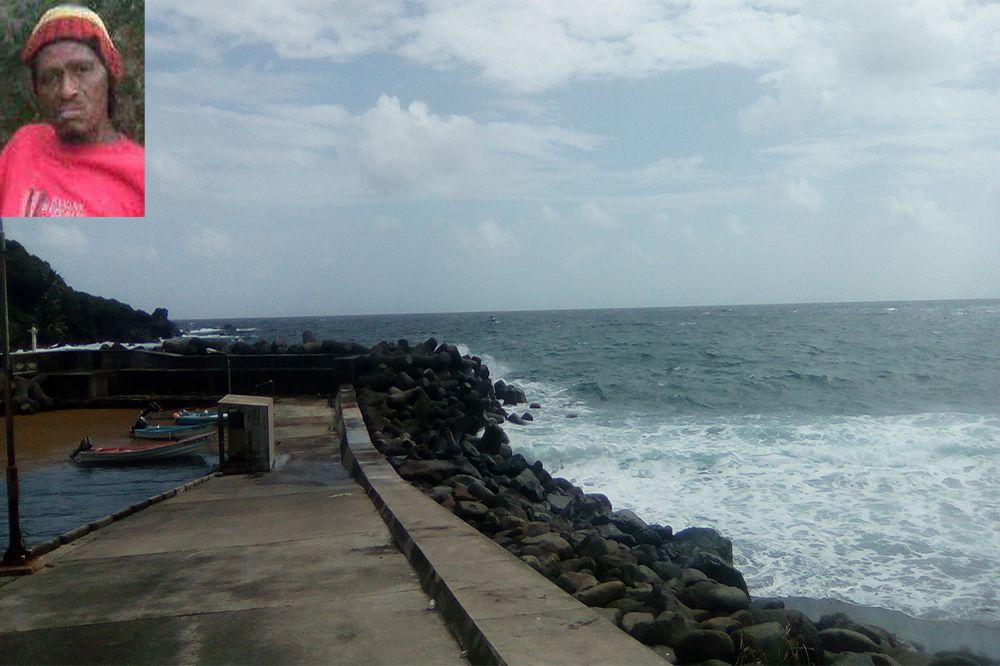 Breaking News
October 23, 2017
Owia man feared dead after encountering difficulties at sea
by Gloridene Hoyte-John
A dare is alleged to have led to the death of an Owia resident over the weekend.
On Saturday, October 21, around 5:30pm, 49-year-old Denzil Lorraine went into the waters off the Owia Fisheries Complex where he encountered difficulties and disappeared under the raging waters.
Up to the time of publication, his body had not been recovered.
Residents of the area told SEARCHLIGHT, that Lorraine, a known drug addict, was dared to go into the rough seas and told that upon return, he would be compensated.
A witness who spoke to SEARCHLIGHT, but requested anonymity said Lorraine was seen swimming after the dare and he encountered a swell (a slow, regular movement of the sea in rolling waves that do not break) and immediately began to struggle.
"Ever since he go down to meet the swell, the tide carry him off. Swells start to break and wrap him up. He hailed out say he want help," said the witness who added that a boat was in the area but couldn't come ashore because of the rough seas.
"…my step-son threw a tube but the tube couldn't reach he (Lorraine). He swim on his back then two more swells came and wrap him up again, when he almost reach land, he only float up one time," said the witness.
The distraught person said residents of the area entered the water and one of them almost got to Lorraine but the rough seas pulled him under and no one saw him after that.
"I bawled out…only yesterday he was by me picking coconuts to sell for me…not because he was a vagrant, they shouldn't do him them kind ah thing dey, cause he wouldn't just pick up and go dey go bathe off he own so," said the witness.
Sitting under a breadfruit tree in his yard with his wife and another of his sons, Lorraine's father Danford Lavia said he felt sad about what happened to his second child.
One of Lorraine's brothers, who did not give his name, described the missing man as "helpful", but "not right in his head."
"If you told him to do certain things, he would do. The last I know of him is that he was by a neighbour and I don't know what happened after that until I started to hear people passing and saying he drowned," Lorraine's brother said.
On Sunday morning, the Coast guard was seen canvassing the area where Lorraine was last seen.