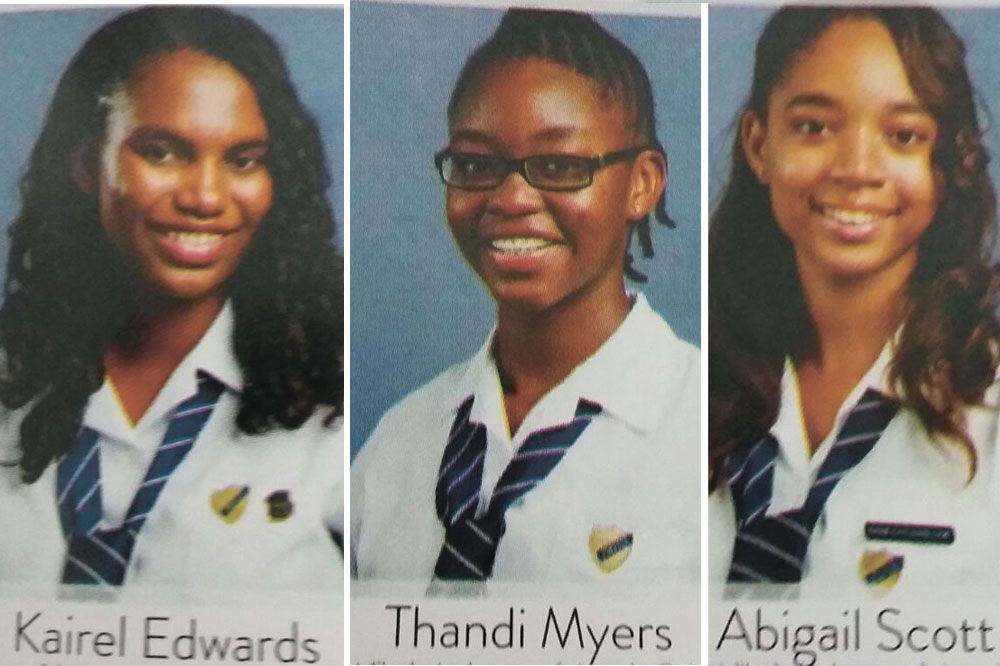 Breaking News
October 11, 2017
Three to be awarded the Prime Minister's award for outstanding CAPE results
For the first time, three students of the St. Vincent and the Grenadines Community College have been awarded the Prime Minister's award for being the most outstanding performers in the 2017 Caribbean Advanced Proficiency Examinations (CAPE).
Kairel Edwards, Thandi Myers and Abigail Scott were on Wednesday named as joint first place winners of the award, which previously has only been won by one person in a particular year.
Edwards, Myers and Scott will each receive full funding for a five-year period of study at University in an area of their choice, a medal and a cash award of $10,000.
This year, based on the CAPE results, which have been described as "outstanding", 13 other students have qualified for National Scholarships, seven for Exhibitions and six for Bursaries.
The winners of the National Scholarships will each receive full five-year University scholarships, while the winners of the Exhibition awards will receive full funding for three years of study at University, and the persons to be awarded bursaries will each receive EC$20,000 per year for a three-year period.
The winners of the Prime Minister's awards are all past students of the St. Vincent Girls' High School.