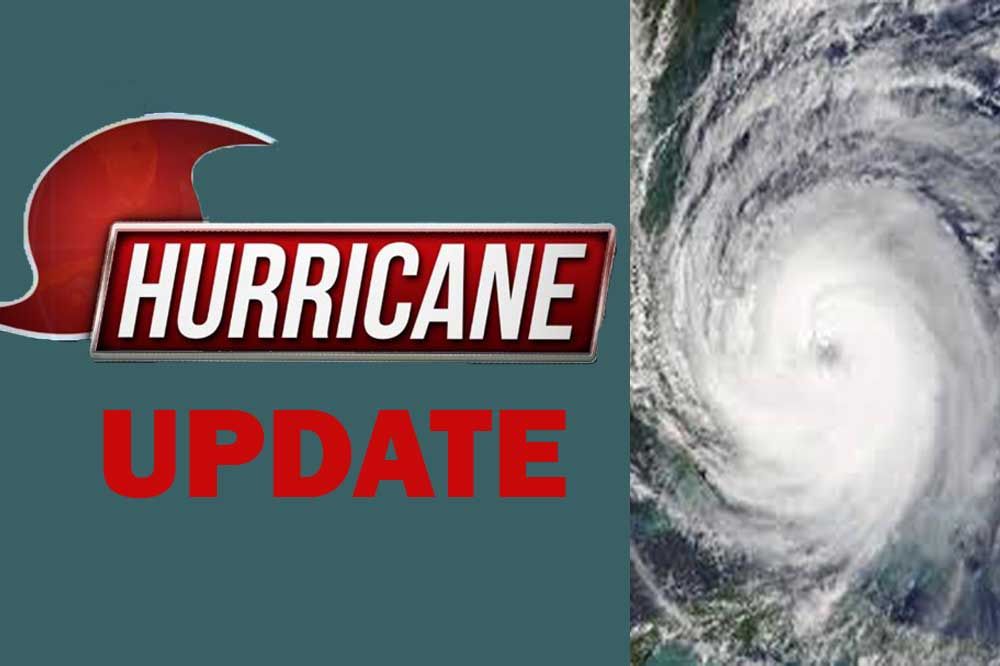 Breaking News
September 17, 2017
Tropical Storm Maria upgrades to Hurricane Maria
Sunday 17th September 2017 …. 5:00 pm.
Advisory # 8
A TROPICAL STORM WATCH IS IN EFFECT FOR ST. VINCENT AND THE GRENADINES
MARIA upgrades to HURRICANE MARIA…. Hurricane Hunter data indicate that Maria has a compact circulation.
At 5 pm, the centre of Hurricane Maria was found near 13.8¬o N 57.5oW or about 210 miles (338 km) to the east of Saint Vincent and the Grenadines (SVG); moving west-northwestward near 15 mph (24 km/h). The centre is now expected to pass about 120 miles northeast of our islands on Monday afternoon as a CAT 1 hurricane; then north of SVG by Monday night as CAT 2 hurricane.
Maximum sustained winds have increased to near 75 mph (120 km/h) with higher gusts. Minimum central pressure was 982 mb or 29.00 inches. Hurricane-force winds extend outward up to 15 miles (30 km) from the centre, and tropical-storm-force winds extend outward up to 105 miles (165 km). Maria could be near major hurricane intensity when it moves across the Leeward Islands Monday night.
As Maria draws closer to the region, increased cloudiness would spread across SVG this afternoon into tonight. Feeder bands could bring pockets of moderate to heavy showers, periods of rain, thunderstorms and occasional gusty winds. Instability expected to continue Monday through Wednesday with rainfall accumulations 4-8 inches (100 – 200 mm) possible…. FLASH FLOODING IS POSSIBLE.
Tonight, variable winds should become fresh to strong 20-30 mph (32-50 km/h) with northerly breeze becoming westerly by Monday. As Maria pulls away from SVG on Tuesday, southerly flow becomes south-easterly by Wednesday.
Sea swells generated by Maria have begun affecting the Lesser Antilles. Seas across SVG are expected to peak between 3-4 metres (10-13 ft) by Monday, with life-threatening surf and rip current conditions. Further with Maria projected to be a major hurricane, northerly and easterly swells are expected Tuesday and Wednesday across SVG. Sea bathers and other users of the sea should stay out of the water during the passage of Maria… A high-surf advisory and small craft warning may be extended beyond 12 noon Tuesday.
Persons near rivers, streams and coastline areas prone to flooding and land slippage, should take precautions.
The SVG Meteorological Services will continue to monitor MARIA; the next update will be at 8 tonight.
Prepared by Joan McDonald