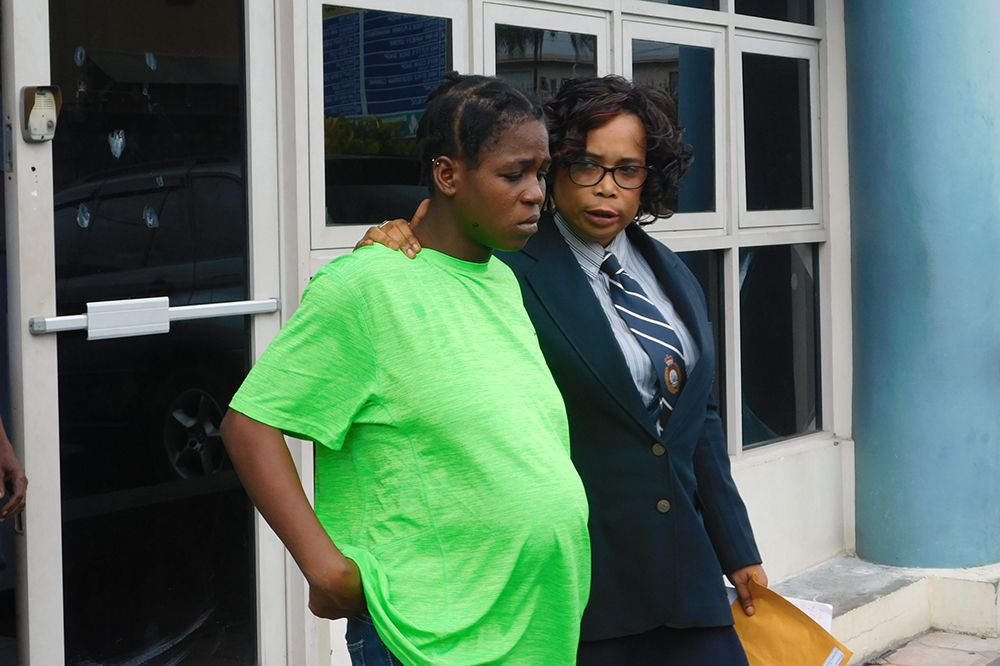 Breaking News
August 30, 2017
South Rivers woman charged with the death of her son
A pregnant woman was on Wednesday charged with causing the death of her son.
Charged is Diana Caine, 23 of South Rivers. She is charged that on August 24 she did cause the death of her three-year-old son LJ Keran Leron Jack Jr.
When Caine, the mother of three, appeared before the Kingstown Magistrate's Court, she was not allowed to enter a plea as the charge was laid indictably. She has been remanded in custody and her case was transferred to the Serious Offences Court and adjourned to September 4.
LJ Keran Jack, who normally lives at Park Hill with his father, was reportedly found unconscious at the South Rivers home of his mother, where he had spent the last two weeks of his life.
SEARCHLIGHT spoke with LJ's stepfather, Klifroy "Marken" Mckenzie, who said he and Diana Caine, LJ's mother, found the boy sometime after 4 p.m. on August 24, when McKenzie returned from work.
Reports are that the toddler was found lying on the ground with an injury to his head. The postmortem examination revealed that he died as a result of blunt trauma to his head.
LJ's death has brought the total number of homicides for 2017 to 22.