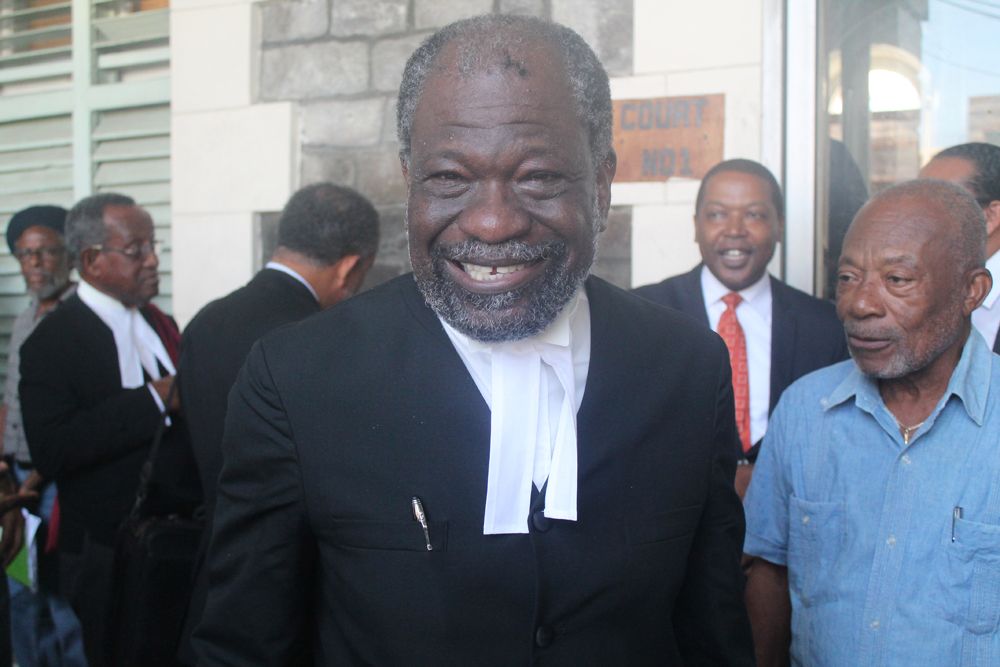 Breaking News
June 30, 2017
NDP Petitions to Proceed to Trial
The election petitions filed by the opposition New Democratic Party (NDP) will proceed to trial.
This is the decision of Justice Esco Henry who delivered her long awaited judgement at the High Court in Kingstown this morning.
According to lead attorney for the petitioners Stanley John QC, the judge ruled that while the recognizances filed by the petitioners were insufficient, they were not invalid. He said the petitioners have been given until July 7 to pay $5,000 to the High Court registry so that the case can proceed.
Henry had reserved her judgement after hearing arguments on May 2, 4 and 5, 2017 from lead lawyer for the respondents, senior counsel Anthony Astaphan and lawyers for the petitioners, Queen's Counsel Stanley 'Stalky' John and Kay Bacchus-Baptiste.
The NDP has brought two petitions challenging the results in Central Leeward and North Windward in the December 2015 general elections, after the Unity Labour Party (ULP) won the elections by taking eight of the 15 parliamentary seats.
Lawyers for the government had held that the petitions were invalid because the petitioners, rather than the sureties, had signed the recognizances.
In 2016, Justice Brian Cottle threw out the petitions, ruling that they were improperly filed. However, a ruling of the Court of Appeal of the the East Caribbean Supreme Court restarted the entire court process, after they upheld an appeal by the NDP that there was apparent bias on the part of Justice Cottle.
The petitioners in the matter are candidates for the NDP Lauron Baptiste and Benjamin Exeter, while the respondents are supervisor of elections Sylvia Findlay; successful ULP candidates Montgomery Daniel and Sir Louis Straker; returning officers Vil Davis and Winston Gaymes; presiding officers Veronica John and Kathleen Jeffers.