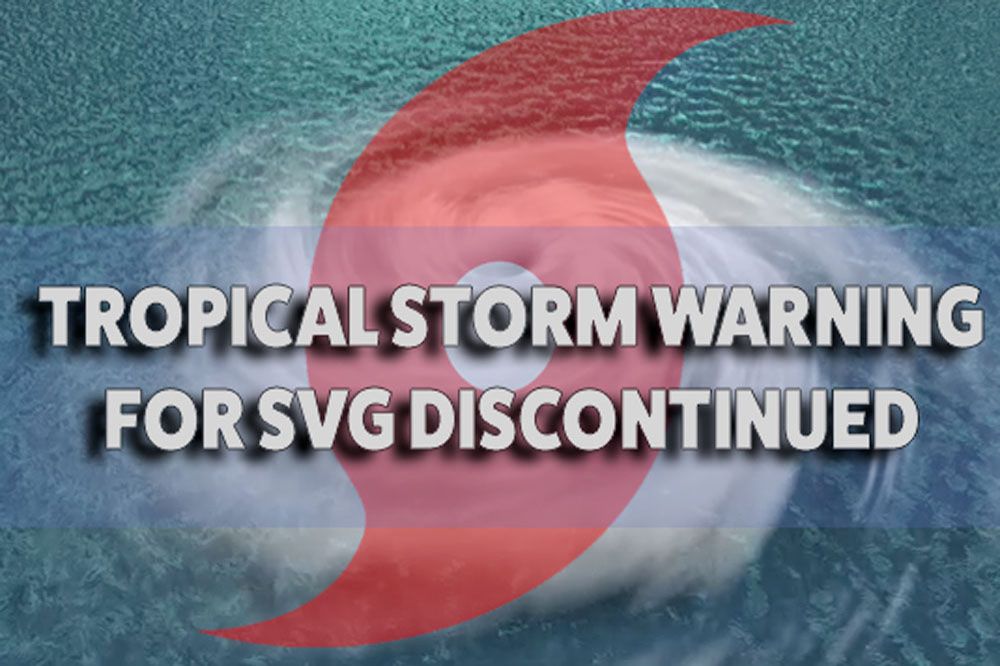 Breaking News
June 16, 2017
Tropical Storm warning for SVG Discontinued
EFFECTIVE 11AM, THE BARBADOS METEROLOGICAL SERVICES HAS DISCONTINUED THE TROPICAL STORM WARNING FOR ST VINCENT AND THE GRENADINES.
At 11.00 a.m. the system was centered near 8.8° N, 56.8°W or about 413 miles southeast of St. Vincent with an associated 1005mb low pressure. It is moving towards the west at 25mph (41km/h) with maximum sustained winds of 40 mph (65km/h). The brisk motion of this disturbance has been delaying the development of the system. Due to the slow strengthening of the system reduced sustained surface winds of between 25mph to 35 mph (40km/h) to 55km/h) is forecast.
Latest analysis indicates moderate showers, periods of rain and possible isolated thunderstorms are still forecast for tonight with a further increase (moderate to heavy) tomorrow morning. Model guidance indicates rainfall accumulations of approximately 2 inches (50mm) over St. Vincent (possible higher amounts in mountainous areas) and further accumulation of 4inches (100m) to the south of St. Vincent, over the Grenadines, Grenada, and Trinidad. Strong to near gale force East North-Easterly to East South-Easterly winds of 28mph-33mph (46km/h-55km/h) are forecast for this afternoon, tomorrow into Wednesday morning. Seas conditions forecast to remain very rough with swells peaking to 5m (16ft).
Residents and motorists are still advised to be vigilant and take all necessary precautions.
A high surf advisory and small craft warning still remains in effect for above normal sea swells.
Prepared by Desiree Neverson-Jack