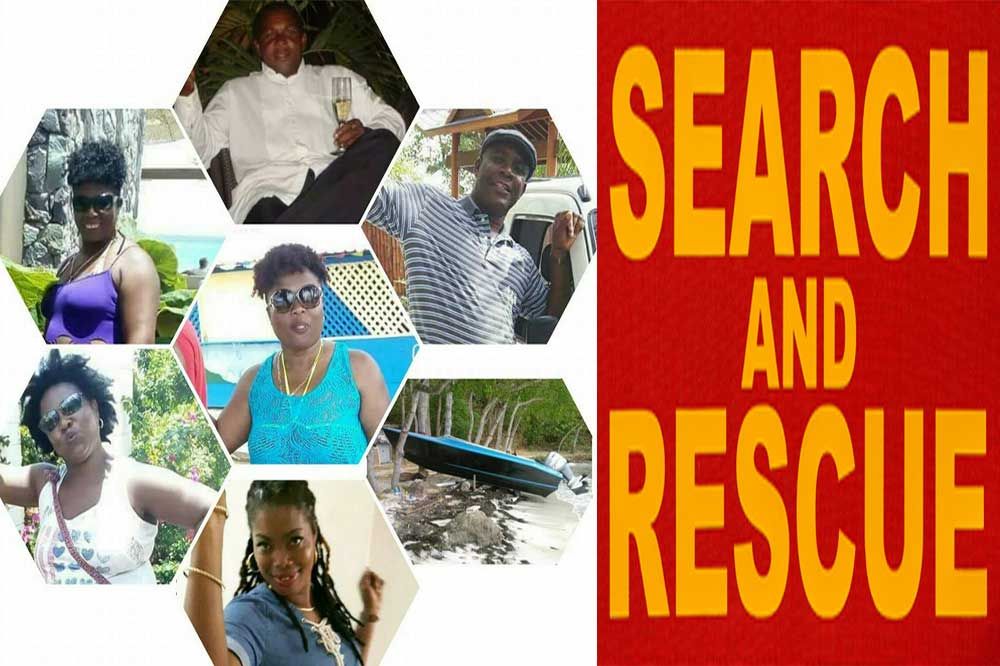 Breaking News
June 5, 2017
Nothing found so far in search for missing persons – Coast Guard
Nothing has so far been found by the Royal St.Vincent and the Grenadines Police Force (RSVGPF) Coast Guard as it continues its search for a missing vessel and six persons.
In a release issued Tuesday afternoon, the Police Public Relations Department said "it must be noted that up to this point contrary to what is being circulated on social media, no part of the vessel, debris or any of the missing persons has been found."
The vessel encountered distress while travelling from Canouan to Mustique on Sunday, June 4th, 2017, close to 5 p.m.
Onboard the missing vessel called Midnight Shadow were Montgomery Hazel, 56 years old of Chauncey (Captain); Claudia Williams, 43 years old, place of abode unknown; Ned Dasouza, 46 years old, Charmaine Dasouza, 38 years old, and Sharon Simmons, 43 years old of Richland Park; and Josianne John, age unknown of Murray's Village.
The release said that an Sunday, June 4, 2017, about 5: 52 p.m., the Coast Guard received information from the Mustique Company Limited Security that the Midnight Shadow was in distress, however, the location of the vessel was unknown.
The Coast Guard activated its search and rescue plans and since the search commenced a wide search area has been conducted between Mustique and Canouan.
The Coast Guard in its search has been assisted with aerial support from the Regional Security System, Mustique Airways and Mr Kelly Glass. The Coast Guard has also reached out to its regional counterparts for assistance. A contingent from Curacao will also be joining the search, today, the release said.
The missing vessel is a cigarette type, dark blue inside and out, and is outfitted with (1) 200 HP Yamaha engine.
The Commissioner of Police and the Royal St.Vincent and the Grenadines Police Force join the nation in praying for the missing persons.