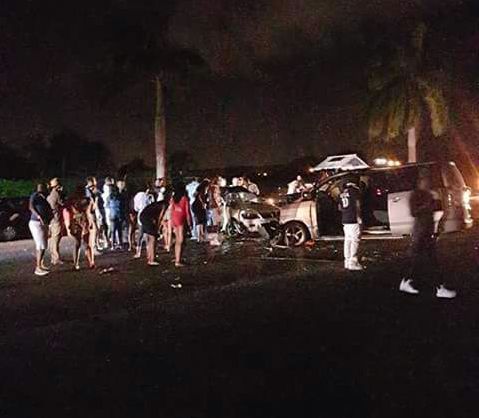 Breaking News
January 29, 2017
Three Vincentian college students die in car crash in Barbados
Three female students of the St. Vincent and the Grenadines Community College (SVGCC), who had just completed a six-week internship at The Crane Residential Resort in St Phillip, Barbados, died in an accident involving a car and a van this morning.
The Barbados Nation reported that the accident occurred at Graeme Hall, Christ Church around 3 a.m. The victims were all travelling in the car.
SEARCHLIGHT has confirmed that the students, who were due to return to St Vincent today, were returning from a farewell staff function, when the crash occurred.
Two other Vincentian students, both males, are said to have sustained injuries in the accident and are hospitalized.
Seven students in all, from the Division of Technical and Vocational Education of the SVGCC, had participated in this year's internship program with the Crane Hotel. The SVGCC internship program at the 230-room, four diamond resort began in 2012.
SEARCHLIGHT has confirmed that two of the victims were past students of the St. Joseph's Convent Kingstown, while the third is a graduate of the Dr. J.P. Eustace Memorial Secondary School.
Two officials of the SVGCC are said to be on the way to be on the way to Barbados to provide support and assistance to the students and their families.
[UPDATED to include (1) the gender of the injured students (2) the number of SVGCC officials travelling to Barbados (3) more information on the internship program. (4) length of the internship]