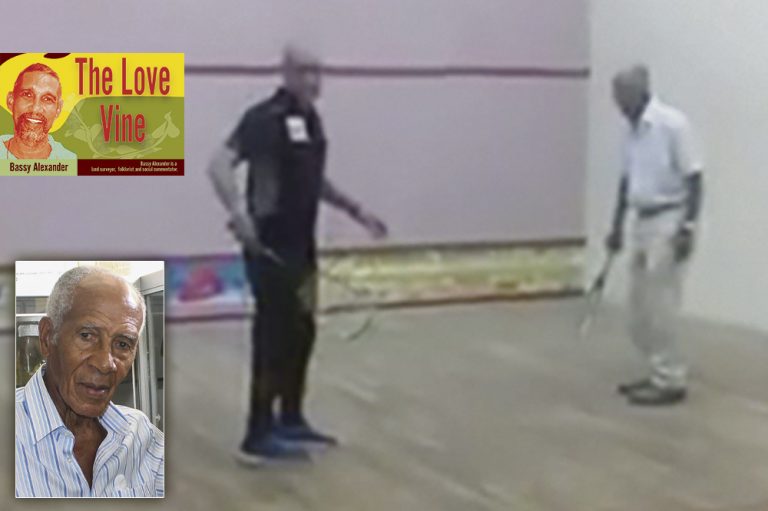 Bassy - Love Vine
March 31, 2023
Thank You General Cyrus
It was 1963 when dis Vincent-son "Prince of Surgery" returned home foh Christmas. Home wid ah 'Fellowship of the Royal College of Surgeons' (FRCS), de qualification required to practise as ah Surgeon in de United Kingdom. Home to introduce Squash, ah new 'Bat and Ball' game unknown in these parts. Home to introduce Squash, ah new 'Bat and Ball' game unknown in these parts. Yes he came back Home wid his young family, beautiful wife/nurse and ah cute lickle two months ole baby girl; three other kids followed.
Actually about seven years before he returned, ah had de good fortune to have met him while waiting to go Matinee wid my cousin, an attendant at Hazells Gas Station on Bay Street.
Suddenly ah very handsome, shy-looking young man, 'another Lickle Black Boy' in his twenties, drove dis big car into de station and politely asked to fill the gas tank. He came out of de vehicle and struck-up ah conversation with us. He spoke polished Vincy Lingo, told us he was ah Vincent-Son studying medicine in de United Kingdom (Ireland). When he was about to drive off, he asked if we would accept ah Matinee Change (tip) from him, " twelve pence," he said, ah shilling lot ah money back den. "Buy yourselves an I-scream (six cents) at Matinee," he concluded.
De following Monday at Grammar School, it was like "shock'n' Awe" when he showed up foh Assembly with de Headmaster and Staff. Smartly ah-tired. 3-piece suit of course, no doubt made by his proud dad of "A.C. Cyrus Tailoring Emporium." De Head Master introduced him as an outstanding past student and former master at de school etc. In reply he gave ah very inspiring address, but most important to us, was de customary half-day off to commemorate his visit.
But most important to me now, is dat "Jah Bless" de day when Doc Cyrus introduced de game of Squash to SVG. He shared his passion foh and knowledge of Squash, both as ah competitive sport and ah "keep fit" health supplement. Yes he built three Squash Courts, not including de ole Fowl Pen he converted into ah temporary Squash Court. But de first Court was downstairs his Private Hospital (possibly de oldest in de Southern Carry- Beyond); second at his Beach Resort in Brighton, way SVG hosted de first ever Caribbean Junior Squash Competition.
Sir Cecil not only introduced de Game of Squash, but dedicated valuable professional time to teach, coach and train dozens of beginners: Rich, Poor, Ole Young. He's undoubtedly de Grand-father of Squash in SVG.
And when dem bad minded, ungrateful people criticized his genuine effort, saying is ah Bourgeoise Sport, de good Doc, den president of de Squash Association, went all out and built de Nah-shun-all Squash Complex in Paul's Lot, tainted as de No 1 Crime and Drugs Block in town. Doc used ah lot of his personal cash; mortgaged his family home, of course he got help; but he was able to persuade some ah de youngsters on de Block to help during construction, and in return got dem same Paul's Lot youths to play Squash. Kaiso King on de block, Ipa took up de challenge and was ah good Squash player. At Regional Championships and even at Commonwealth Games de Flag of SVG continues to fly high by our talented Senior and Junior Squash Teams, in both de males and Females category. In The Salvation Army, members are ranked and promoted from Junior Soldier up to General! No Five Star. And at death dey's ah final send off: 'Promoted to Glory!' Thank you General Cyrus.
And wid dat is gone ah gone again.
One Love Bassy
Bassy Alexander is a land surveyor, folklorist and social commentator.