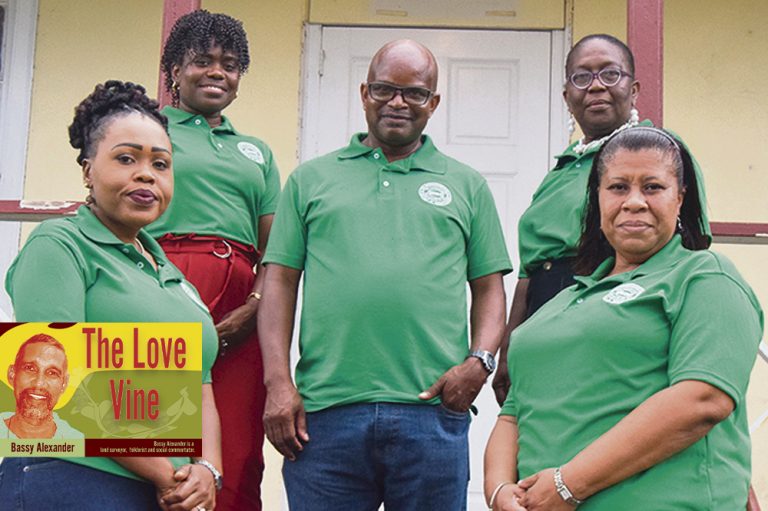 Bassy - Love Vine
February 17, 2023
DE PSU strikes diamond
Congratulations are in order to de Public Servant Union (PSU) of SVG who this year (this month to be exact,) is celebrating its Diamond Anniversary. Eighty years of thankless service, advancing the interests of Public Servants formerly Civil Servants primarily securing higher wages and better working conditions, in general undertaking Trade Union responsibilities.
Information relating to de history of de PSU is yet to be published on its Website that was launched earlier this week. However de PSU, formerly de Civil Service Association (CSA), was started in 1943 and de name John L Chapman, ah stalwart Civil Servant is mentioned as 'the' or among 'the founding fathers'.
SVG was den ah colony and wages, conditions of service etc were all laid out in de Civil Service Orders, Statutory Rules and Regulations. Jobs were permanent and pensionable; salaries were good wid annual increments, and every five years there was salary revision.
Dey was ah Public Service Commission (PSC), an independent Body dat comprised of persons knowledgeable of de role and functions of de Civil Service. Ah member of de PSC was nominated by de CSA.
Over de years de Political landscape would have changed, and unfortunately de Public Service functions today are like an arm of de powers dat be. Hence more dan ever de need for ah strong Public Service Union is critical in de protection of workers Rights and Privileges.
Ah want to share a bit of my personal experience with de PSU. De year was 1978 and de late Casper London both an Activist and Trade Union Leader, challenged ah group of us public servants working at de Ministry of Agriculture to show an interest in de CSA that was falling apart. De annual general meeting of de CSA was due, and election of ah new executive was on de agenda. Out of share mischief our little group at de Min of Agriculture compiled ah mini-manifesto calling on members to "Vote a New Executive to the CSA" and receive benefits as follows: i) Six (6) scholarships to Secondary School; ii) fifty dollars ($50.00) Medical benefit; iii) $750. 00 death benefit and iv) A fair day's work for a fair day's pay.
De Manifesto took de meeting by storm and de ole executive was voted out and our group was nominated and voted into office unopposed. But of all persons, yours truly who knew absolutely nothing about Trade Union or Industrial Relations was voted president.
From dat eventful Sat-dey afternoon in 1978, everything seemed to be going wrong wid 'bad news after bad news'. When we went to de bank to change de signatories on de CSA's account, we discovered dat de account was in de Red! Overdrawn by $5,000. 00. Two days after, we got de sad news, one of our financial members was murdered. We had to honour our manifesto and pay our first death benefit. Luckily foh us, de bank gave us an extended facility, and at ah very emotional presentation, we delivered ah cheque for $ 750. 00 to de bereaved family.
De year was 1979, de year of SVG 's Independence, and we were very much indebted wid de bank. So we organized ah President's Bawl wid ah 'Mr and Miss CSA Competition' at Aquatic Club. Alas! Voila! we made ah profet of over $8, 000.00 and clear up our outstanding debt at de bank. And from dey onwards, everything just went smoothly foh de Bassy Alexander led Administration. So long live de PSU, but lots of wuk to be done. And wid dat is gone ah gone again.
One Love Bassy
Bassy Alexander is a land surveyor, folklorist and social commentator.