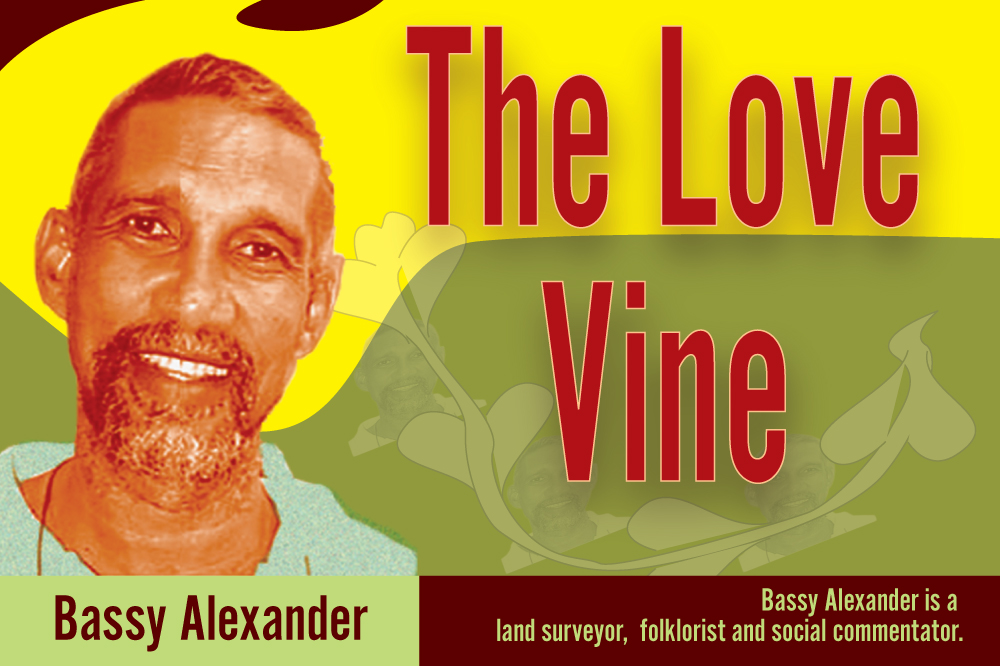 Bassy - Love Vine
November 25, 2022
Who is Boss among Carry-Beyond Leaders
Lie-Za beg me to piggy-back pon ah thought-provoking publication issued by ah Focus Group name JIRIE Caribbean. The essence of de name Jirie pronounced Jah-Irie, stands for Compassion, Creativity, Reliability, Generosity, Positivity, loyalty and a Love for domestic life.
In Jah Irie's publication dey paid tribute to Top Carry-Beyond Leaders who have made exceptional strides throughout this year (2022), for the Positive impact that they are having in their country, d region and the Global Community; how dey lead their respective country through difficult times,
Actually dey was de title foh "de Caribbean Leader of the Year 2022," and de "Five most Carry-beyond Influential Political Leader 2022." De judges looked for individuals with Integrity, Self-Awareness, Courage, Respect, Empathy and Gratitude.
Leaders who garner Credibility, focus on Relationship Building in the region; have a bias for Action, exhibit Humility, Empower others, stay Authentic and Consistent. Immediately Lie-Za started to do her select-shun. She shouted: "Me! Me!"
Ah told her she cannot nominate herself twice. " Me! Me! dat's two persons," she said: "Me-shell de new-born, unspoilt leader in Grin-Ada, and Me-ah of Bar-bidders." So ah asked her to hush.
GUY-ANNA DOLLAR ABOUT TO CLIMB
Ah certain dat ah lot ah dem Leaders could not or did not meet de criteria, why de batch was short-listed down to three finalists foh Carry-Beyond Leader of de year. Not even P.M. Lee, de Rou-dy, Chiney-man of T'n'T made it. Too "Rou Lee.". Guy-Anna, Sin-Vin-Sin and Bo-Bid-us did quite well, making it in both Categories. Prime Minister Mohamed Ali of Guy-Anna was fifth in de Five Most Influential Leader Class, and third in de Caribbean Leader of de Year. Ali is rated foh his country's recent and continuing discovery of Oil, dat has instantly positioned Guy-Anna as potentially de largest Energy producing country in de World.
In addition Guy-Anna is embarking on ah massive South-South Co-op Inter-Governmental initiative to manufacture 60 % of all essential Pharmaceuticals foh de population of Latin America, de Carry-Beyond and Africa by 2040. Wow! All who uses to heckle Guy-Ann-Neice bout dey currnecy will soon stop.
Our very own PM Gone-Soft, de longest serving PM in SVG since Independence, self-appointed 5 Star General and World Boss, did exceptional well, he was Fifth in de 5 Most Carry-Beyond Influential Political Leaders; and in de Carry-Beyond Leader of de Year, he is No 2!
Lie-Za say doh say No 2, he came Second to de Great Lady, Me-ah Amor Mottley. Who is No 1 in both Categories. PM Gone-Soft is recognized world-wide as a champion Leader of Climate Change, bringing awareness of its effect on small island states. He is also ah strong advocate foh Rape-ah-rear-shun. Wid all these accolades, our PM will be well add-viced to skip de side-shows, playing Sanitay-shun Inspector as Market Vendors get thrown off de side-walk, and Traffic Officer directing way Lawyers must and must not park dey vehicles.
DE GREAT ME-AH AMOR MOTTLEY
Ley me quote: "There are some who stand tall no matter where dey from… Be it Politics, Debt or Climate Change, Prime Minister Me-ah Mottley is one such person." She is ah star and ah vocal advocate on de world stage foh responsible stewardship of our planet. Chair of de World Bank and de IMF Development Committee, she was voted Times Magazine's 100 most influential people of 2022.
At home P.M Mottley led her country to becoming ah Republic in 2021. Her vision foh B'dos is a Solar Panel in every home, and an electric vehicle in front every gate by 2030. We in SVG happy wid we Petro Caribe Fossil Fuel, paying $16. 00 per gallon, in Grenada it is $11. 00 per gallon. Nuff more things to talk bout Mia, but time and space nah, except to say wid all these great Leaders in de Carry-Beyond, what is our problem?
EARL "OLE GEORGE" DANIEL is here to do walkle wid Larva Man. Dey will do battle wid dey feet, "Youth vs Viagra oops -Viga!" Walking back and forth from Fitz Hughes to Fancy till one raise ah white flag. Ole George looks fit, trim and ready. He is ah Nah-shun-all Treasure; so is Larva Man. Dey are both winners! And wid dat is gone ah gone again.
One Love Bassy
Bassy Alexander is a land surveyor, folklorist and social commentator.