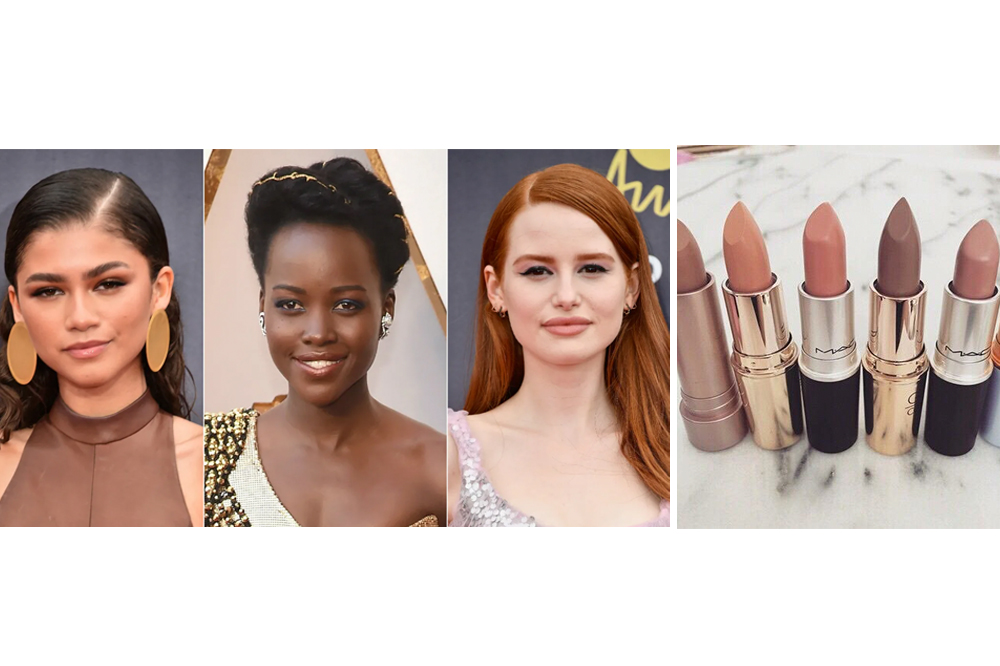 What's on Fleek this week
February 22, 2022
What's your Nude
You can never go wrong with a nude lip. It can be the perfect balance to a glamorous smoky eye, or serve as the final touch to a barely-there beauty vibe. But for a shade that's seemingly easy to pull off, finding the perfect natural shade can be surprisingly difficult. If you go too cool, you risk washing out your complexion; too warm and you can wind up looking like you accidentally applied beige foundation all over your lips.
The word "nude" will mean something different to everyone, so the first place to start your own nude lipstick search is by looking in the mirror. Start with your skin tone. If you're in the lighter skin range, then choose a shade of nude based on the natural lip colour. You don't want to go too light because you don't want your lips to disappear.
If you're in the medium range, look for a "caramel or a deeper pink." People with darker skin tones can begin their search with deeper berry nudes, in addition to exploring options that don't have pink undertones. Deeper skin tones can pull off a lip colour that's a shade lighter than their actual foundation colour with browns or caramels with a hint of orange and red. Additionally, try to avoid shades that are lighter than your skin tone to avoid looking like you're wearing concealer on your lips. If your skin tone is medium to tan, go with nudes that have peach undertones.
Dark skin tones look great with milk and dark chocolate nudes. For another option you can look for shades with berry undertones or a frosted finish.
If you think finding the perfect nude is only about flattering your skin tone, think again. The colour of your lips also affects the payoff. Anyone with a lot of natural pigment in their lips tends to have a challenge finding the right nude. You want something that's either identical to or a shade lighter than the natural lip tone. Find a colour that has a bit of peach or even gold in it, like Lupita's picture above (woman in middle). The yellow undertones neutralise the blue in your lips, so it appears lighter than your lip tone. It's also nice to pick up the natural colour in the centre of the lips, which tends to be lighter than the outer corners. An example of some of the many shades of nudes are shown below.
For any questions or comments contact me at:
[email protected] or address letters to On Fleek This Week C/o Searchlight Newspaper, Lower Kingstown Park, PO Box 152,Kingstown.