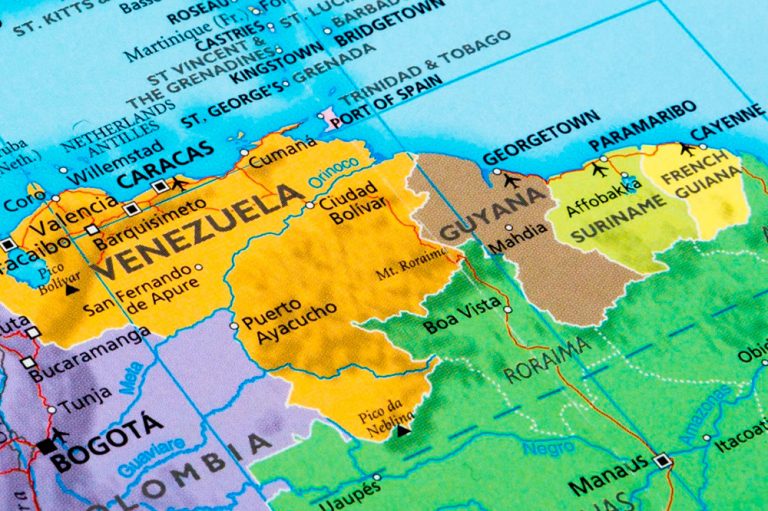 Breaking News, Regional / World
Christina&nbsp
There is hope that the growing tensions surrounding the border dispute between Venezuela and Guyana may take a turn toward resolution following the an... Clare&nbsp
Nicholas Romany of Trinidad and Tobago has sent a warning to his competitors that it wouldn't be easy running for them in the 40th Run Barbados Marath... Webmaster&nbsp
As CARICOM Heads of Governments convene today to discuss the Guyana-Venezuela border dispute, the United Nations Security Council (UNSC) is also expec... Webmaster&nbsp
Although police intelligence has led investigators to suspected criminals in the country, they are able to wiggle their way out of potential charges a... Webmaster&nbsp
Director of Public Prosecutions (DPP) Sejilla Mc Dowall has commended counsel Chrislon Fraser for being "a proper example of what a young man should b... Webmaster&nbsp
The bullying a young lawyer faced while growing up has made her determined to create a kinder world for everyone. At the High Court in Kingstown, yest... Webmaster&nbsp
A Vincentian woman will create history this Saturday when she becomes the first Vincentian pilot to fly an American Airlines aircraft from Miami to St... Webmaster&nbsp
Minister of Transport and Works, Montgomery Daniel has issued a reminder to the public, that school buses were bought for a specific purpose. That pur... Webmaster&nbsp
Regional airline LIAT has advised that it has resumed flights following a suspension of services due to maintenance issues in November. In a release i... Webmaster&nbsp
The New Democratic Party (NDP) supports the position that CARICOM has taken in the Guyana - Venezuela border issue, that the ruling of the Internation... Webmaster&nbsp
Five members of the Guyana Defence Force (GDF) died earlier this week in a helicopter crash near the border with Venezuela. On Wednesday, December 6, ...