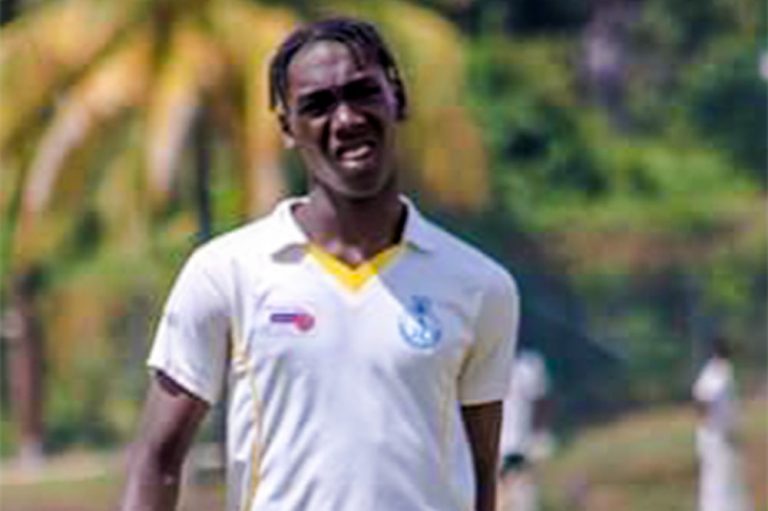 Multi-talented athlete keeps going
At age 17, Kirtney Franklyn can be considered St Vincent and the Grenadines' most active teenaged sportsman.
His list of involvement shows that Franklyn plays Cricket, Football, Table Tennis, Volleyball, Basketball, Rugby and Track and Field. Most significantly, he is adept in all.
For Franklyn, it is all about "natural ability".
Assessing his own abilities and sporting talents, Franklyn told SEARCHLIGHT " It all comes naturally and I believe it's a God- given talent that I have been good at any sport that I do".
Franklyn believes that coming from a sporting family has also helped nurture his interest in and development of his prowess.
" …From small I have always had the support and examples to follow… Also growing up in North Leeward has helped, because as you know, North Leeward is a sporting community", Franklyn, pointed out.
Blessed with his various abilities, Franklyn, however, admits that he has to soon make a choice; it would be between either Football or Cricket.
When that choice is made it will be based on the better option that comes his way, as both have placed him in the national spotlight.
Franklyn was part of the St Vincent and the Grenadines teams in Cricket at the Under-15, Under-17 and Under- 19 levels. The most recent being a trip to Dominica in July this year for the Windward Islands Under-19 tournament.
Soon after his return from Dominica, Franklyn headed out to St Lucia in August as a member of the St Vincent and the Grenadines representative team dubbed " Vincy Ballers" that lifted the inaugural Free Kick Football Youth Cup Tournament.
Thus, Franklyn added another accolade to his representation of SVG.
The teenage sports sensation is currently a member of the North Leeward Predators, a club that competes in the Premier Division of the National Club Championships organised by the St Vincent and the Grenadines Football Federation.
Displaying his all -round abilities, Franklyn was the losing finalist in the St Vincent and the Grenadines Community College's (SVGCC) Table Tennis tournament staged earlier this year.
He was also adjudged the MVP of Northern Boyz in the SVGCC's Invitational Competition,and represented the B Team of Leeward Invaders in the SVG Rugby Union's sevens tournament.
To add to the mix, Franklyn is a second year student at the Community College, where he is pursuing an Applied Associates Degree in Sports Sciences.
For Franklyn, it is all good as he revealed that getting involved in so many sporting disciplines has assisted him in staying focused, leaving little time for him to be idle.