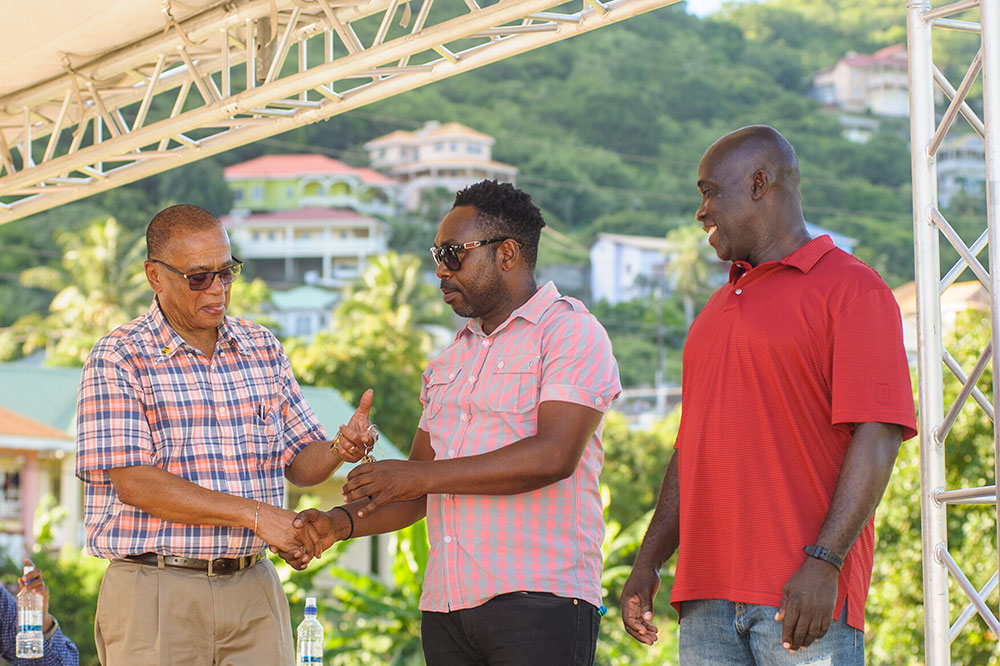 Sports
September 13, 2022
New pavilion at Layou officially handed over
The new pavilion at the Layou Playing Field was officially opened on Sunday, September 11 and the keys handed over to Wade Jackson and Vernon McDowall of the Layou Cultural and Sports Association.
The project, funded by the National Lotteries Authority (NLA) had and estimated cost of EC$389,000.00.
However, Parliamentary Representative for the area, Dr Orando Brewster said "due to vandalism and theft, the lottery had to put extra money into this, and that brought a number closer to EC$400,000."
During the construction phase, there were reportedly numerous incidents of theft, and on completion, incidents of vandalism took place. For months it was said that a male utilized one of the rooms as his dwelling place.
Construction work on the facility commenced on October 19, 2020, and was completed months later at the height of the coronavirus pandemic.
The facility includes locker rooms, showers, and two levels of seating.