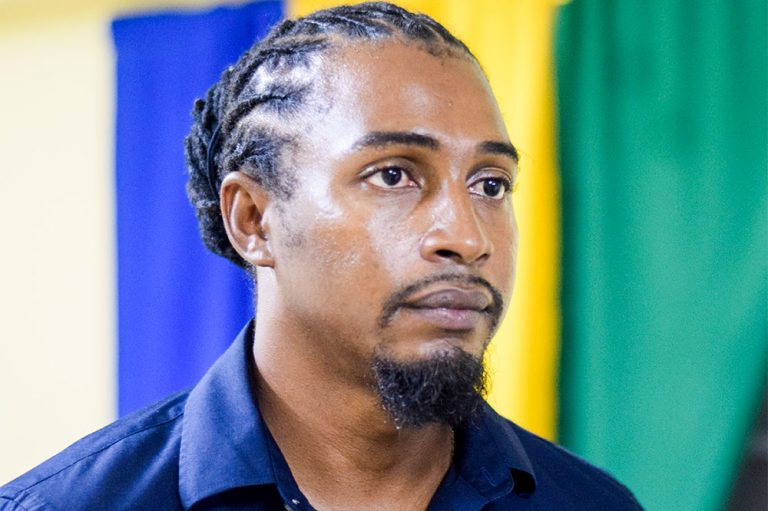 KSL President calls for unity
Following a very competitive race for the post of president of the revived Kingstown Soccer League (KSL), elected president, Camillo Samuel has called for unity among affiliates.
Samuel defeated Maxim James 8-6 at a special meeting on August 29, to assume the position of president when affiliates met at the Xpert Computer Centre specifically for that purpose.
The special meeting was necessary following a vote on August 6 when Samuel and James were locked 6-6, after three rounds of voting.
With the bruising wooing of affiliates completed, Samuel commented: "No matter your choice of vote, we are going to work together to achieve the best for our clubs in in Kingstown".
He assured that he and his executive will be inclusive.
" Know also that the KSL executive is an open forum and we welcome all to express their comments, concerns as often as you see fit", Samuel proffered.
Strengthening his intent, the newly elected president continued, "I will be meeting with all clubs during the month of September…to get feedback of their current status and plan how best we can work together to ensure that both clubs and KSL progress".
Samuel noted that the ultimate aim, is for the KSL to function as the "best" here in St Vincent and the Grenadines.
"We are going to ensure that the KSL will be the best it can be", he reiterated.
Prior to the August 29 meeting, Keith Duncan was elected as Vice- President; Freddie Adams, General Secretary; Jessica Miller, Treasurer; and Crystel Huggins, Committee Member.
The KSL has been dormant for more than a decade, with several attempts made in the past to have the organisation re-activated.
The KSL essentially was responsible for Football competitions in Kingstown played at the Victoria
Park.