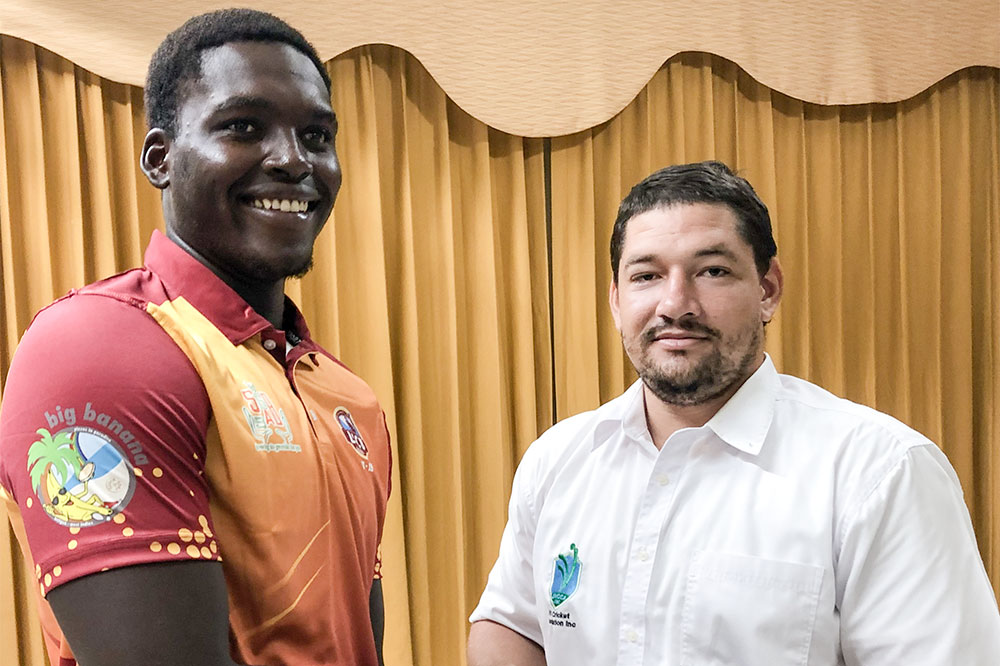 Leewards take championship title in Rising Stars Under-19 Tournament
The 2022 Cricket West Indies Rising Stars Under-19 tournament ended last Saturday, August 27, here in St Vincent and the Grenadines.
And the top performers were awarded at a closing ceremony held at Hotel Alexandrina on Saturday evening.
Among the awardees was Nimar Bolden of Barbados, who had the most catches as a wicket keeper-15. There was a three -way tie for the fielder taking the most catches. Kyle Randoo of Trinidad and Tobago, along with the Leeward Islands' pair of Michael Greaves and Jewel Andrews, each had seven catches to their names.
Scoring the most runs – 247, was Jordan Johnson of Jamaica with Onaje Amory of the Leeward Islands taking the most wickets- 18.
Copping the overall MVP award was Tarique Edward of the Windward Islands. Edward scored 159 runs, took 15 wickets and held on to six catches in the field.
The Leeward Islands finished as champions, ahead of Barbados. Third was Guyana, fourth was Jamaica. Trinidad and Tobago docked in fifth and the Windward Islands occupied the sixth place.