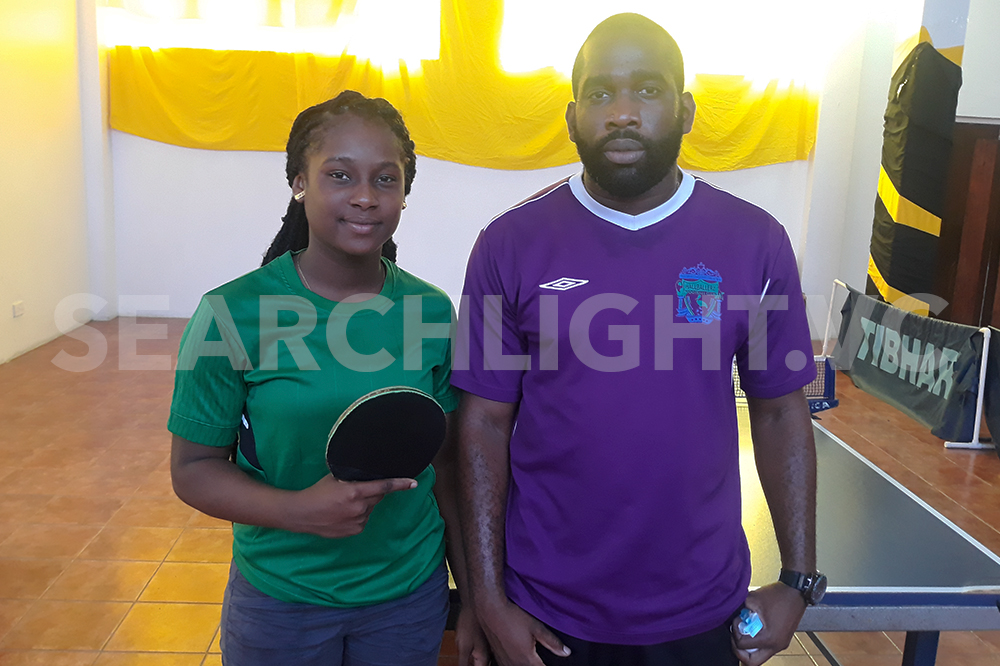 Delpesche overturns Cumberbatch in Females TT tourney
Shanecia Delpesche emerged as the winner of the all females Table Tennis tournament which took place last Saturday at the NDP Headquarters.
Delpesche , of the Leighton Adams Table Tennis Club beat number one seed, Leah Cumberbatch, 12/10, 11/5, 1/5, to win three-luv in the final. Cumberbatch is a member of the Sean Stanley Table Tennis Academy.
Before meeting Cumberbatch in the title decider Delpesche, a student of the Troumaca Ontario Secondary School, saw off Casique Quow in straight sets,11/5, 11/1, 11/7 in the semi-finals. Showing her dominance, Delpesche in the group stage defeated Jessica Mc Carter 3 games to 1( 9/11, 11/8, 11/8, 11/9) and stopped Briel Stapleton, three-luv, winning 11/2, 11/5, 11/4 .
Meanwhile, Cumberbatch beat Therese Simmons 11/0, 11/1, 11/4 and had an 11/1, 11/2, 11/3 triumph over Quow in group stage play of the preliminaries.
Cumberbatch, in the semifinals, had a hard fought 3-2 win over Mc Carter. The ding- dong tussle saw Cumberbatch eventually winning 12/10, 9/11, 11/2, 6/11, 11/7.
The St Vincent and the Table Tennis Association (SVGTTA) said that it plans to stage the tournament annually.