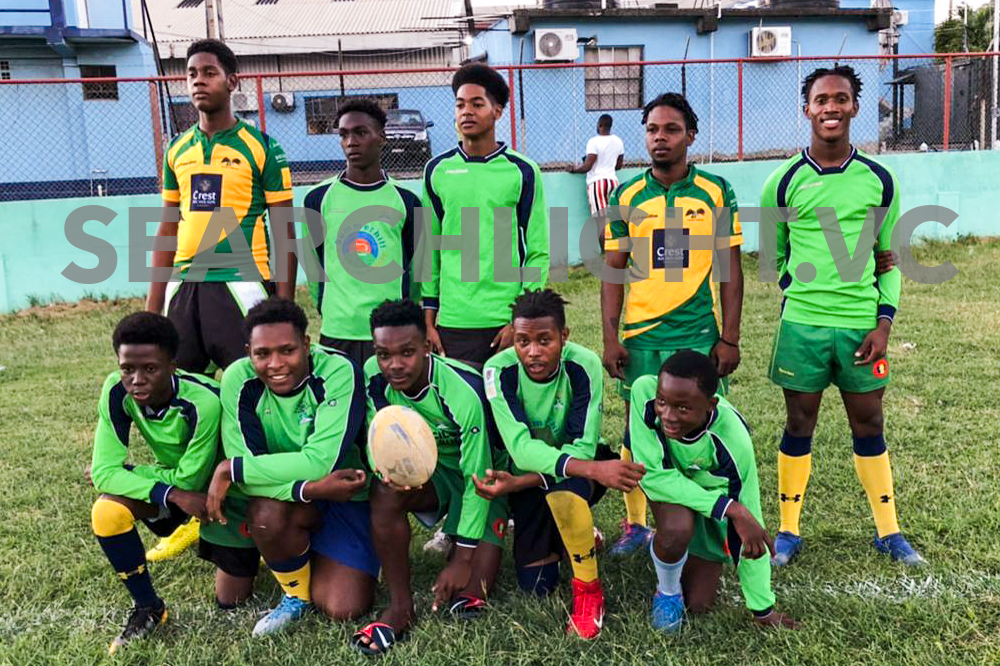 Invaders take full charge of Ruby Sevens
Invaders bossed last Sunday's matches in the St Vincent and the Grenadines (SVG) Rugby Union's Sevens tournament, under lights at the Calliaqua Playing Field.
The North Leeward based Invaders won all three matches played on the night.
Invaders B twice defeated Sharks B, doing so convincingly on both occasions.
Match one, saw Invaders trumping 36-12. Scoring the points for Rod Invaders B, were Klyvbert Browne, who had three tries, while Rod Laborde, Adrian Sam and Kaif Westfield had one each. In addition, Ajay Delpesche had three conversions.
For the losers, Kevin Cain had a penalty try and Ciaman Griffith registered one try.
The tale of the second match was closer, with Invaders winning 33-26. Westfield had three tries, while Sam and Delpesche had one apiece.
Delpesche also had four conversions. The try scorers for Sharks B were Kyle Matthews- three, with one being a penalty try; while Gidroy Theobalds had a penalty try and Kevin Caine, a conversion.
And, among the seniors, Invaders outlasted Pirates 33-29. The try scorers for the victors were Brian Alexander with two, and there was one each from Cyprian Montrope, Jonti Bowens, and Dougal James. Alexander also added four conversions to his team's tally.
For Pirates, Dellon Durrant had three tries, Raydony Williams- two and Justin Tittle recorded two conversions.
Sunday's matches concluded the tournament which saw its first set of matches taking place at the Golden Grove Playing Field, on December 18.