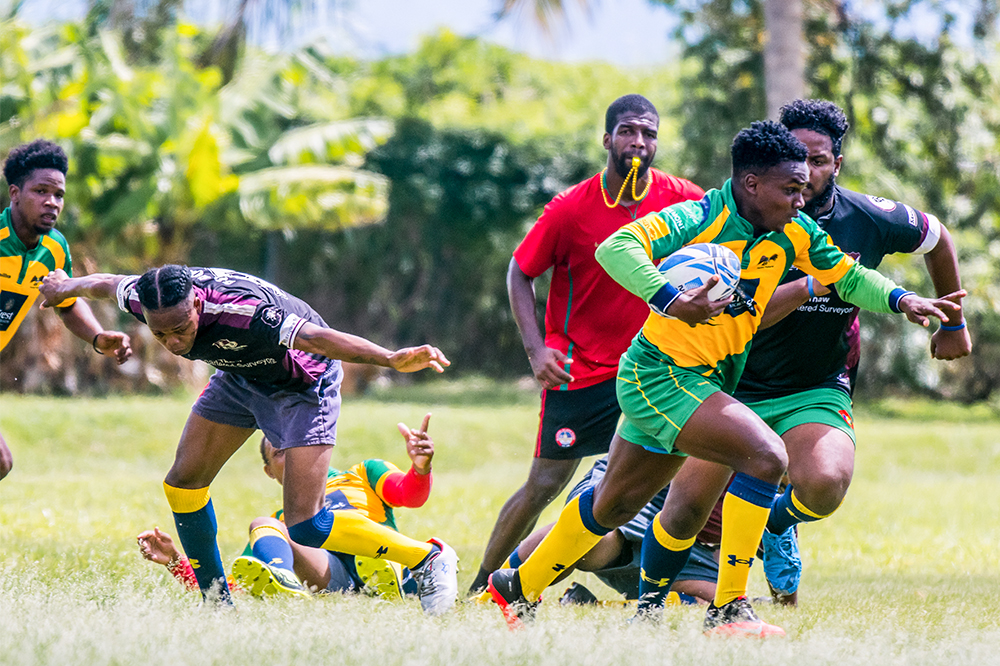 Sports
September 17, 2021
Invaders in command of Rugby Sevens
INVADERS TOOK COMMAND of all three matches in the St Vincent and the Grenadines Rugby Union's Sevens last Saturday at the Sion Hill Playing Field.
Paired against Sharks, Invaders B blanked their opponents 37-0 in the B segment. Ajay Delpesche, two tries, with one each from Adrian Sam and Kaief Westfield, along with a conversion from Esroy Edwards, accounted for Invaders' dominance.
In the Junior category, Invaders won 20-5. Kaiefer Westfield had three tries and Adrian Sam registered one, while Jashorn Primus replied with one try for the Sharks B outfit.
And, Invaders A had a 2415 triumph over Sharks A. For Invaders, Jonta Bowens recorded two tries and a conversion, with Keiffer Westfield and Aleesco Samuel, a try each. Dillon Durrant had two tries and Brian Alexander had one for Invaders.
The third leg of the tournament is set for tomorrow, September 18, at the Cumberland Playing Field.