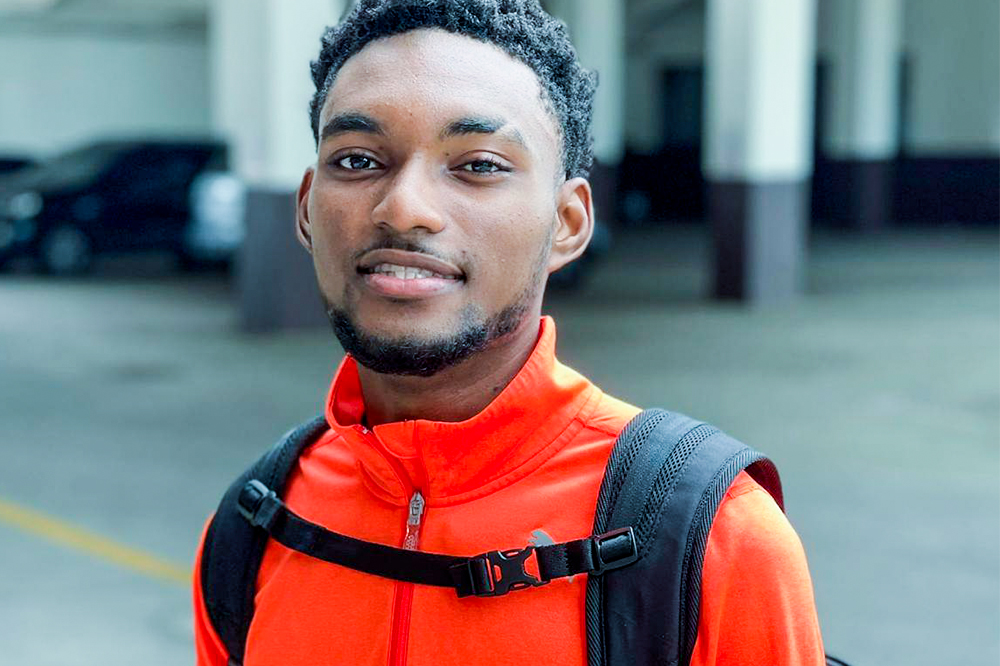 Roban in World Athletics U-20 Championships semis
Vincentian Handal Roban is in Saturday's semi-finals of the men's 800m of the World Athletics Under-20 Championships, taking place in Nairobi, Kenya.
Roban, who advanced with the tenth fastest time, will be in action sometime between 8:30 and 8:55 am on Saturday, Eastern Caribbean Time, in the semi-finals, where he will bid for a place in the final, carded for 8;30 am Sunday Eastern Caribbean Time.
Running in heat three, Thursday morning, Kenya time, Roban placed fourth in a time of 1:49.41, which is also a new St Vincent and the Grenadines Under-20 record, as well as his personal best.
The previous best was 1:49.75, which he also re-established last month in Costa Rica at the North American, Central American and Caribbean (NACAC) Under-18/ Under-20 and Under-23 Championships.
Roban, a former student of the Georgetown Secondary School, the St Vincent Grammar School and the St Vincent and the Grenadines Community College, minted a gold medal in the 800m and a silver in the 400m, at the NACAC championships just over a month ago.
One of this country's brightest prospects, Roban in 2018, gained the national spotlight in track and field, when he copped a gold medal in the 800m in his first outing at the Junior Carifta Games, as he contested the boys' Under-17 category. Roban followed with a bronze one year later when he moved up to the Under-20 age group.
Roban in 2019, won a bronze medal in the 800m at the Mexico staged NACAC Under-18/ Under-23 championships.