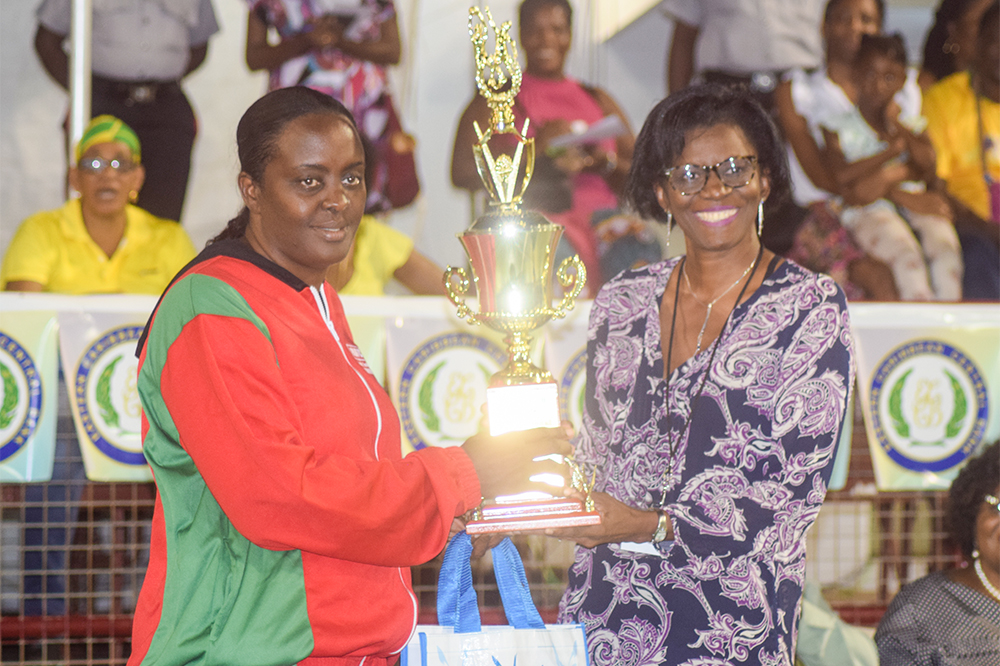 Awards dished out at International Netball Series'  closing
Host St Vincent and the Grenadines collected two individual awards last Friday night at the closing ceremony of the inaugural ECCB/OECS International Netball Series at the Arnos Vale Netball Complex.
Joseann Antoine was voted the best defensive player and her Vincentian team mate Nerissa Delpesche, the best mid-court player.
Grenada's Lottisha Cato copped the award of player of the tournament, as well as the most accurate goal shooter, with St Lucia's Shem Maxwell named the best attacking player.
Grenada won the best attacking team award, St Lucia, best defensive team, and Dominica, the most disciplined team.
The teams' individual Most Valuable players were Joseann Antoine – St Vincent and the Grenadines; Amey Lake – Antigua and Barbuda; Tiffany Frederick – Grenada, Aaliah Prince – Dominica and Shem Maxwell – St Lucia.
The final standings show Grenada placing first, St Vincent and the Grenadines, second, St Lucia, third, Antigua and Barbuda, fourth and Dominica, fifth.