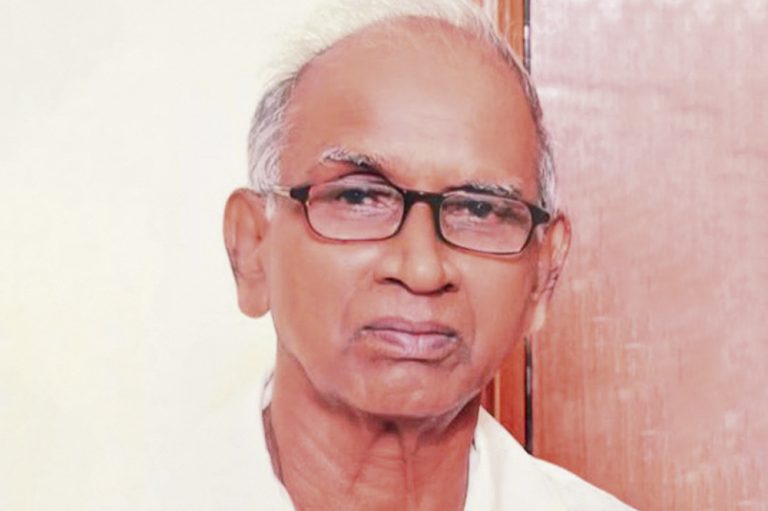 Special Features
March 10, 2023
I owe my life to Dr Rao, he will not be easily replaced – Patient
Friends, family, patients and close associates of Dr Prasada Rao Gattu better known as "Dr Rao" say that with the passing of the popular physician, this country has lost a medical gem.
"Dr Rao", of Arnos Vale, formerly of India, passed away on December 18, 2022 at the Milton Cato Memorial Hospital (MCMH) at the age of 85. He served this country from January 1970.
Dr Rao had a simple private funeral, as he had wished, on December 28, 2022.
Sharon Francis, a patient and close family friend of Dr Rao said she owes her life to the physician who chose St Vincent and the Grenadines (SVG) over India as his home.
"My mom, Noreen, really had a special place for him because as a child [when I was around three or four years old] I was sick and the doctors here couldn't help," she related.
"They said that this was it, and I was going to die and then he came on the scene. He was a new doctor in 1970 and he diagnosed my issues at the hospital and they helped me and I am back to life.
"So I owe my life to him. My mom has always said that she held him in high regard and that is how our family became so close," Francis told SEARCHLIGHT.
She said the physician had been the family doctor and a family friend for over 50 years up to the time of his death.
Francis also described the physician as very dedicated to his profession.
"His goal I think, from seeing him at his clinic, was to help everyone. He was a very humble man. He believed in exercise and living healthy and having strong family ties and family values.
"He had a dedication to his profession and he truly loved what he did and he truly loved helping people," Francis said.
She noted that the manner in which Dr Rao interacted with patients stands out as he did not have the attitude of, "I am a doctor and I know it all."
"But he was very humble and he would give you his opinion and he did not mind you having other doctors give their opinion; whereas you find some doctors think you should not question them, I think he is the opposite," Francis commented.
She added that in her opinion, Dr Rao will not be easily replaced as his work ethic and knowledge were second to none.
"He worked in the morning and then be broke for lunch, went home, had an afternoon nap, and came back in the evening around 4 or 5'o clock and his intention was to leave around 7 or 8 o'clock but sometimes he would be there still at 9/10 o'clock," she noted.
"It was really COVID that stopped that practice as he decided to close just as COVID came and he never went back," said Francis.
Not only did Dr Rao give service to SVG, but so did his wife and children.
Mrs Aparanji Rao, also a medical doctor, ably assisted her husband in taking care of patients at their private clinic. She also filled in for him during his absence when he had to be at the government polyclinics or the hospital. His son Dr Sunil Prasada Rao Gattu, his daughter Dr Shirin Swarna and her husband Dr Benerji Swarna all worked for four years (1994-1998) at the then Kingstown General Hospital.
"I would love to say to Mrs Rao and his two children and one grandchild that our family truly misses Dr Rao and he will be missed also by the general public whom he catered to on a daily basis and we loved him," Francis said.
Dr Rao is survived by his wife, Dr Aparanji Gattu; daughter, Dr Shirin Swarna; son, Dr Sunil Prasada Rao Gattu; son-in-law, Dr Benerji Swarna; grandson, Sujith Swarna; two sisters and a brother in India, a sister in the USA, several nieces, nephews, other relatives, friends and well-wishers in India, the US, the United Kingdom (UK) and Canada, and numerous friends and well-wishers in SVG.