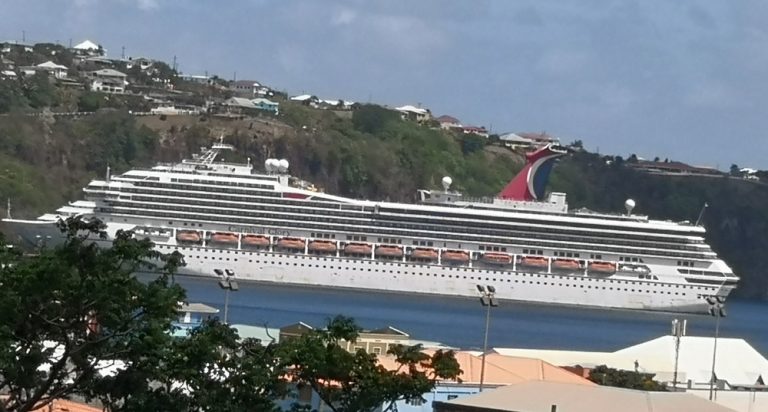 Press Release
May 10, 2020
Two crew members test positive for exposure to Covid-19
Two of the 92 Vincentian crew members who arrived home on Saturday, May 9 have tested positive for exposure to COVID-19.
A release from Dr Simone Keizer Beache, Chief Medical Officer and Chair of the Health Services Committee of the National Emergency Management Organization (NEMO) said the "two crew members, who both came from the same ship, were found on rapid testing to have been exposed to COVID-19.
"The Health Services Subcommittee has commenced further testing on those two crew members and their four counterparts, to determine whether or not they have active COVID-19 infections.
"All six have been quarantined in a government approved facility, until definitive PCR COVID-19 testing can be completed.
"The other 86 crew members have commenced 14 days of mandatory quarantine in their private homes, apartments and guest houses."
The release said the Vincentian nationals, 91 of whom worked on various Carnival Cruise line vessels, were transferred to the Carnival Glory on May 2, 2020 in the Bahamas.
One Vincentian transferred from the Caribbean Princess to the Carnival Glory in Vincentian waters on May 9, 2020.
"All of the Vincentian nationals disembarked after initially being screened for SARS-CoV-2 virus (the virus which causes COVID-19) exposure. This screening was conducted by the Medical Team on board the Carnival Glory using COVID-19 rapid tests," the release said.
St Vincent and the Grenadines has had 17 PCR confirmed cases of COVID-19 and nine persons have fully recovered so far.
"The Health Services Subcommittee reminds Vincentians of the importance of strict compliance with quarantine and isolation instructions to ensure that we maintain containment of COVID-19 in St Vincent and the Grenadines. The public is asked to maintain the effective public health measures currently in place which have served to slow the spread of COVID-19 in St Vincent and the Grenadines. The safe use of face coverings including homemade masks, along with hand hygiene, cough etiquette, and physical distancing should be strictly adhered to."