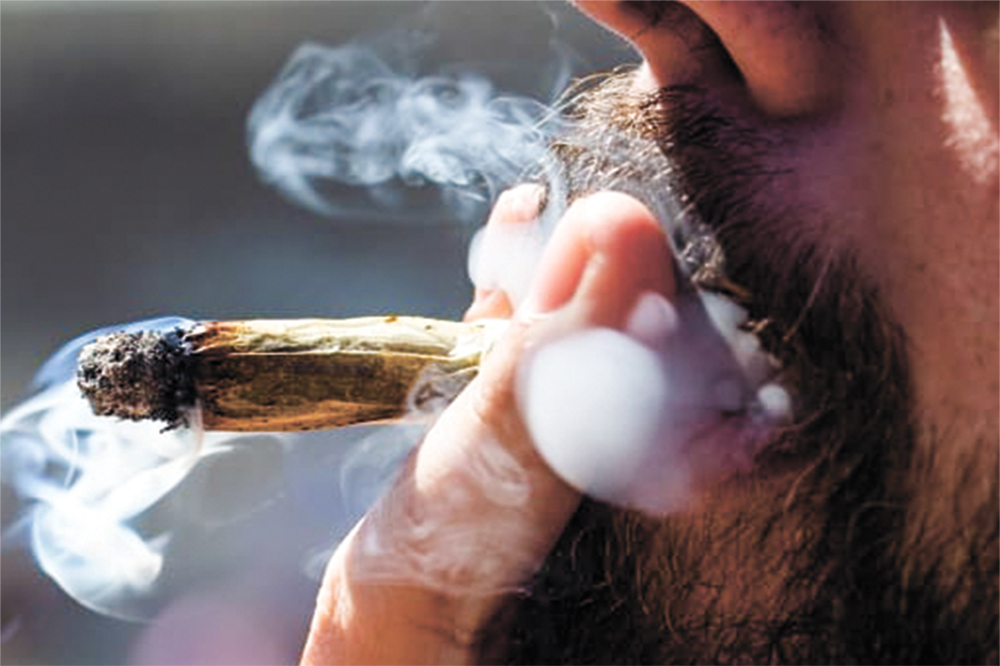 Front Page
August 2, 2019
No arrest for two ounces or less of cannabis
Although possession of cannabis is still illegal, having two ounces or less is now just a ticketable offence and individuals so caught, though not be liable to being arrested or detained, may be liable to a fine of up to $500.
These provisions were among several amendments that were made to the Drugs (Prevention of Misuse) Amendment Act (2018), which was passed in Parliament on July 25.
As a result, persons caught with 56 grammes (two ounces) or less of the drug will not be subject to incarceration. Instead, they will be fined a maximum of $500 and be subject to other measures including begin given educational material about cannabis; counselling and rehabilitative care.
In addition to this, if caught, offenders will not attract a criminal record either.
"This bill completes a triad of bills to carry out reforms in the laws relating to cannabis, known all over St Vincent and the Grenadines as ganja or marijuana," Prime Minister Dr Ralph Gonsalves said as he opened the debate on July 25.
Parliament on December 11, 2018 passed two Acts, one which establishes a Medical Cannabis Industry in St Vincent and the Grenadines and the other which offers amnesty for traditional marijuana growers.
Gonsalves said his administration wanted to ensure that in reforming these marijuana laws, it followed the international regulations which prohibit use of the drug, but allow use for medicinal and research purposes.
"The law … which we passed, [says] that possessing up to 56 grammes (two ounces), you can't be arrested for it, you can't be jailed for it and you have no record for it. Those are three things which people are concerned about," the prime minister said.
"Because the International Narcotics Convention says it is an offence [to possess marijuana],… we have to say it's an offence, but it is an offence for which the possession maximum is $500 before the Magistrate's court, but there is a way in which the liability for that offence can be discharged."
Gonsalves explained that if a police officer meets someone with two ounces of cannabis or less and that person admits to possession, then that person will be given a card with health and
education information about the use of marijuana. He said if the person found with marijuana is under the age of 18 years or appears to be dependent on cannabis, then the police officer will point out where that person may get counselling.
And if the individual denies the possession of marijuana, then he or she will be summoned to court and if the substance, after scientific testing, is proven to be cannabis, then the magistrate will deal with the matter accordingly where they can attract the maximum fine.
However, if the individual admits to possessing the specified quantity to police, then they will be given one month to pay an $80 ticket.
The prime minister said that in the last 18 years, Vincentians who use small quantities of marijuana have enjoyed tolerance from the police in that regard. He added that this tolerance will continue.
In addition to only being a ticketable offence, the amendment provides for Vincentians to smoke the herb in the privacy of their homes and in places of worship of the Rastafarian faith without punishment.
The amendment also said that the Minister may designate a list of public areas where the smoking of cannabis may be allowed.
But the possession of any quantity of marijuana on any school premises, educational institutions, medical institutions or any sporting or cultural venue where there are students is still a criminal offence and that individual will be deemed to have the drug for the purpose of trafficking unless otherwise proven.
"So we are protecting the children. We are dealing with it in a health and education manner," Gonsalves said.