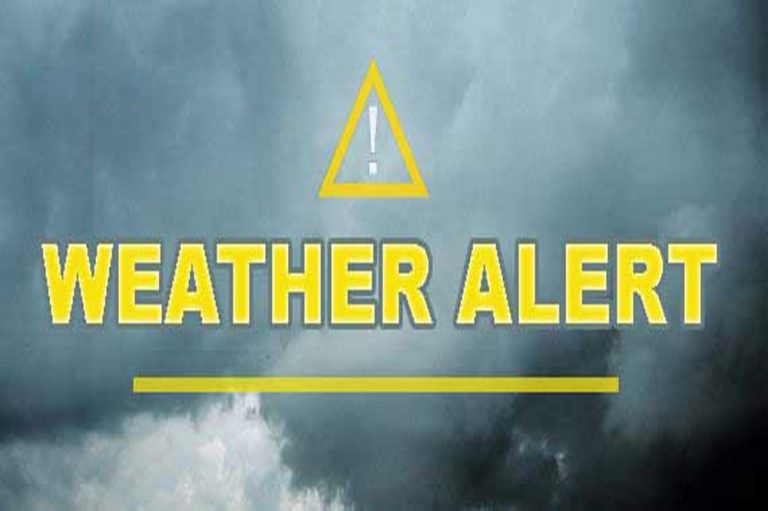 Breaking News
September 28, 2018
Advisory #6 on Tropical Storm Kirk
Tropical Storm Watch is in effect for St. Vincent and the Grenadines (SVG)
Thursday 27th September, 2018
At 5:00 pm, Tropical Storm Kirk was near latitude 14.2 North, longitude 60.2 West. Maximum sustained winds were near 50 mph (85 km/h) with higher gusts.
Although gradual weakening is anticipated during the next couple of days, little change in strength is expected before Kirk moves through the Lesser Antilles overnight. 'T.S.Kirk' is moving toward the west-northwest near 14 mph (22 km/h) and a west-northwestward to westward motion is expected over the next couple days. The centre of the system is expected to pass to the north of mainland St. Vincent overnight, positioning to our north-west by early morning.
Light northerly breeze across SVG should increase by early morning, to 25 to 35 mph (40 to 55 km/h) with occasional gusts.
Residents across SVG, should bear in mind that heavy rainfall and winds are occurring over the eastern portion of Kirk's circulation. These winds and rains are likely to spread across SVG and other islands and possibly intensify by early morning. Light to moderate rain should increase to heavy showers with thunderstorms by early morning. Models indicate 1 to 3 inches (25 to 75 millimeters) rainfall accumulations are possible, but higher amounts are very likely across parts of SVG especially in mountainous areas. Persons in areas prone to flooding and landslides, near rivers streams and low lying areas should be alert.
Large easterly swells up to 3.0 (10 ft) are expected to continue overnight into Friday. By late Friday, northerly swells generated by Post-Tropical cyclone Leslie, are expected to propagate southwards across our area. The north-eastern and eastern coasts could be affected first, then these northerly swells should be across SVG by late Saturday afternoon. These large waves and
dangerous rip-tides can create unsafe conditions for small-craft operators, and these conditions may become even more adverse at times of high tide. Sea-bathers and other users of the sea are being warned to stay out of the water.
A High-Surf Advisory and Small-Craft Warning remain in effect until 6:00 am Monday, 1st October. High Tide times are expected around:
8:49 pm tonight; 8:09 am and 9:44 pm on Friday; 8:51 am and 10:29 pm on Saturday; 9:35 am and 11:08 pm on Sunday.
The next Advisory will be at 11:30 pm tonight.
Prepared by Joan Mc Donald