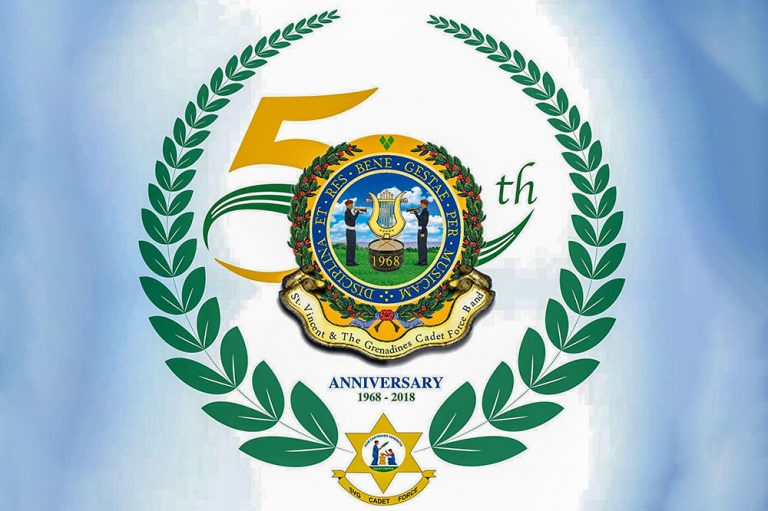 Press Release
April 21, 2023
Sixteen receive Instrument to function as Commissioned Officers in the SVG Cadet Corps
Sixteen officers took the oath of allegiance and received the Governor General's Commission instrument to function as Commissioned Officers in the St Vincent and the Grenadines Cadet Corps.
The swearing in was done at a ceremony at Government House on Wednesday, April 19.
Governor General, Dame Susan Dougan said the ceremony was an "historic moment" and that she was honoured to be a part of the day's event. Dam Susan recognised the St. Vincent and the Grenadines (SVG) Cadet Corps for their commitment and dedication to national development.
The Governor General also thanked the cadets for their service during the volcanic eruption and expressed hope that the Cadet Corp will continue to be a model for future generations.
Permanent Secretary in the Ministry of National Security, Hudson Nedd, spoke of his deep admiration for the Cadet Corp and commended the organisation for advocating to have the officers sworn in.
The 16 officers who took their oath of allegiance are: Lieutenant Colonel Bertillon Hamilton; Major Idelia Ferdinand; Major Phillip Cambridge; Major Vulon Layne; Captain Raffique Samuel; Captain Daniel Hazelwood; Captain Velitha Baptiste; Captain Claude Bascombe; Lieutenant Alton Mc Pherson; Lieutenant J. Bernadette Black-Joseph; Lieutenant Guinell Ollivierre-Hazell; 2nd Lieutenant Brian Maloney; 2nd Lieutenant Sawandi Ralph; 2nd Lieutenant Laurel Sayers; 2nd Lieutenant Nakita Buttler and 2nd Lieutenant Antus Wright.
The SVG Cadet Force has been in existence for over 80 years. (API)