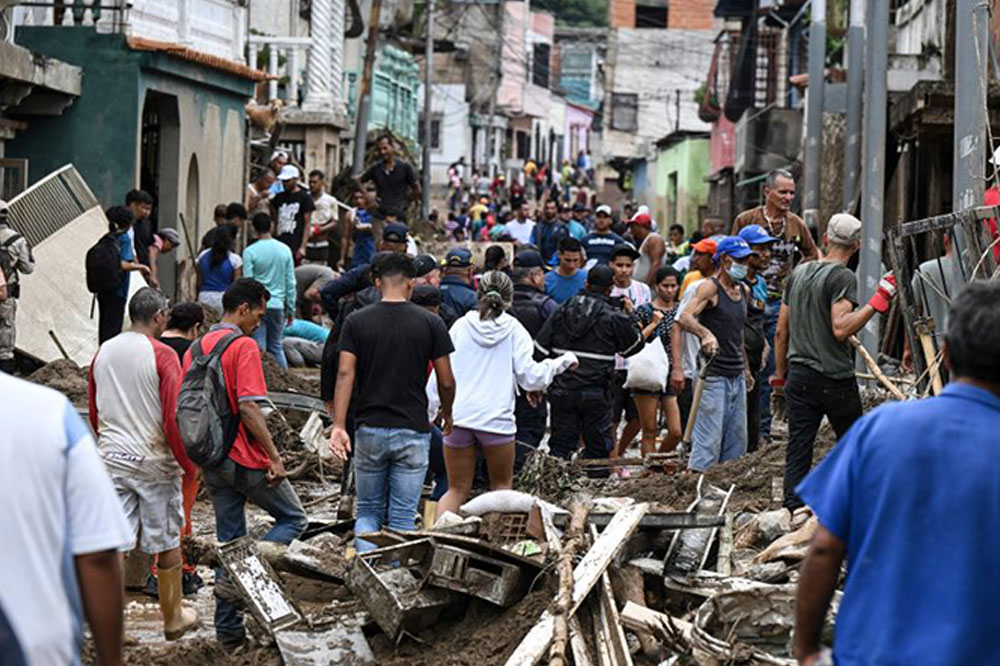 Press Release
October 11, 2022
Venezuela landslide kills at least 35 people, 52 missing
A LANDSLIDE in Venezuela on Sunday has killed at least 35 people and left more than 52 missing in the north central state of Aragua, officials said yesterday.
The landslide came down in the Santos Michelena municipality after days of heavy rainfall caused the five streams near Las Tejerías to overflow, according to Venezuelan Vice President Delcy Rodríguez.
"We are still working on search efforts, it is the most important thing right now, to see what lives can be saved," Rodriguez said yesterday.
At least 1,300 families have been affected by the landslide, according to the Ministry of Communications, which updated the tolls of the dead and missing.
In total, 317 homes have been destroyed and 757 homes were affected by the landslide, Rodriguez said. More than 10,000 families have experience water outages, he added.
Venezuela's President Nicolás Maduro tweeted Sunday that he had ordered the "maximum deployment" of the interior ministry and security agencies to respond to the emergency.
More than 1,000 officials from the National Risk Management System and police officers are participating in the search and rescue operation, according to Carlos Pérez, deputy minister for Risk Management and Civil Protection.
The president also declared three days of national mourning starting Sunday, "in solidarity with the families affected," according to his tweet. (CNN)