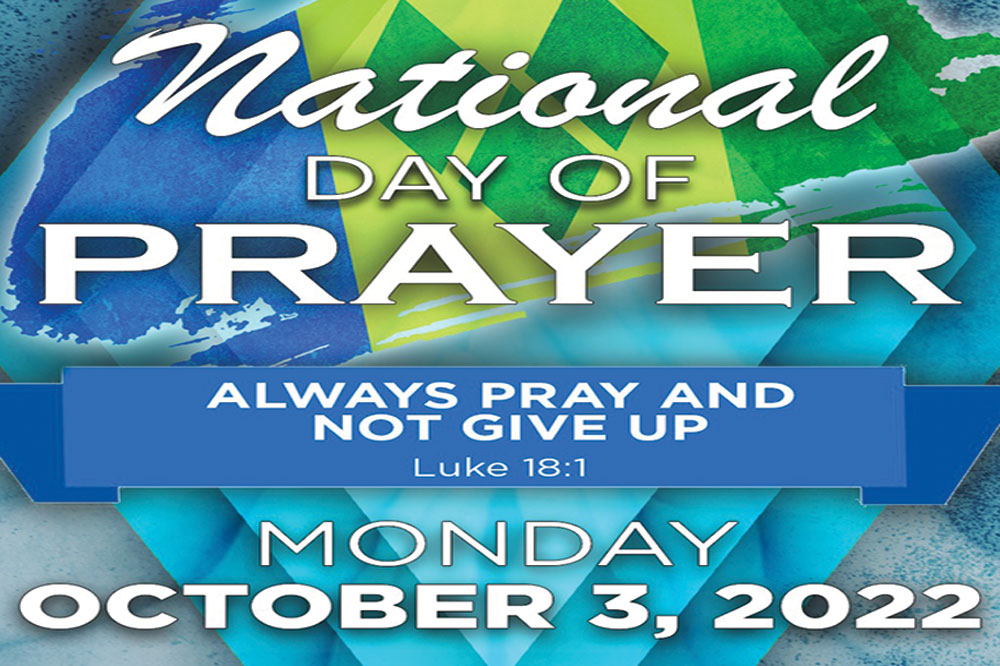 Press Release
September 30, 2022
Nantional Day of Prayer to be held on 3rd Oct
Monday, October 3 will be observed as a National Day of Prayer under the theme: 'Always Pray and Not Give Up'. The event is being organized by the Ministry of Education and National Reconciliation in collaboration with the National Day of Prayer Committee, a release from the Permanent Secretary in the Ministry of Education, Myccle Burke states.
The activity aims to unite the nation in prayer and a number of activities are scheduled for the day. These include: workplace devotions; school devotions; interactive/on-air prayers on radio and online prayer session via Zoom from 6:00 a.m – 6:00 p.m.
The organisers are encouraging the general public to participate.