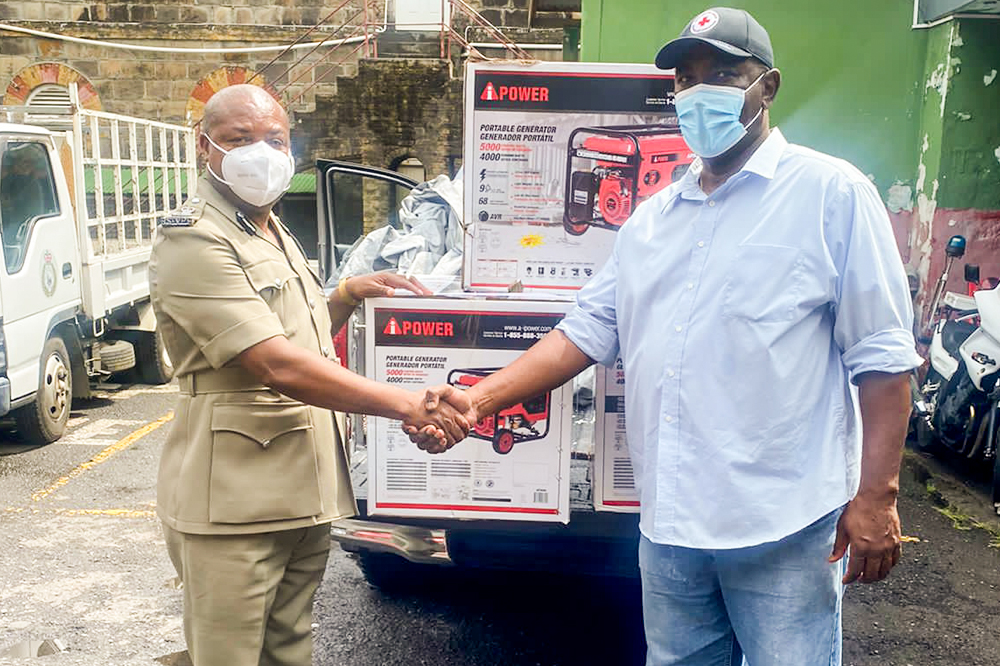 Press Release
August 27, 2021
SVG Red Cross donates generators to the police
THE ST VINCENT AND the Grenadines (SVG) Red Cross Society last Friday, August 20, donated three portable power generators to the Royal St Vincent and the Grenadines Police Force (RSVGPF).
The Society said in a release that the donation was handed over by its president Bernard Morgan, to Commissioner of Police Colin John, at the Police Headquarters, Kingstown.
Morgan said "as part of the national emergency management system in St. Vincent and the Grenadines, the SVG Red Cross Society is always happy to support and partner with the police in improving the security situation in our communities."
Thanking the SVG Red Cross for the tangible and timely donation, Commissioner John said "The RSVGPF is very grateful for receiving the generators at this particular time. "As you are aware, the country is in the hurricane season; these generators will assist us to respond more effectively to emergency situations that can occur during this period."
The Commissioner also noted that the SVG Red Cross Society has been a very reliable partner in the area of disaster management and this was not its first donation to the RSVGPF.