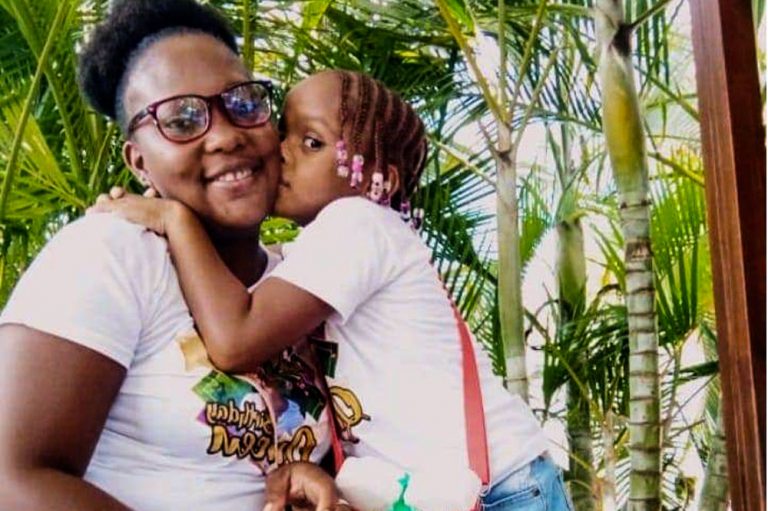 Troumaca family lose all their possessions in house fire
What was supposed to be an exciting start to a new school year has gone up in smoke, after a fire gutted a family home in the North Leeward community of Troumaca, destroying all their possessions as well as school supplies of the youngest occupant of the house.
Vickiesha Jack, Brenda Roberts and Jack's nine-year-old daughter are now without a place to call home following the late night fire which SEARCHLIGHT understands is now an active police investigation due to the circumstances surrounding the blaze.
Jack told SEARCHLIGHT she received news of the fire while at work in Kingstown around midnight on Saturday August 2, 2023.
"Later in the evening I get a phone call around midnight saying that my house on fire. I had to wake up Brenda and tell she about it and then get down to Leeward the next morning."
Jack said when they arrived in Troumaca the following day they saw the extent of the damage to the home where she and her daughter lived for over a decade – appliances, furniture as well as all the school supplies purchased for her daughter were completely destroyed.
"Every single thing gone. All she (daughter's) school things gone."
Jack said other persons from the community were able to rally together to source school supplies to ensure that the Grade Five student did not miss the first day of school on September 4.
"She was able to go to school today because we don't really want that stop her from striving in school. I don't want that to distract her."
Jack made a public appeal for assistance in the form of school supplies for her daughter including uniforms, textbooks and notebooks. She also said that food stuff and clothes for everyday wear are needed for the family.
A distraught Jack said she considers the incident to be a major setback but she is being uplifted by friends.
"I feel hurt emotionally. The positive words and encouragement I get from people helping me to cope."