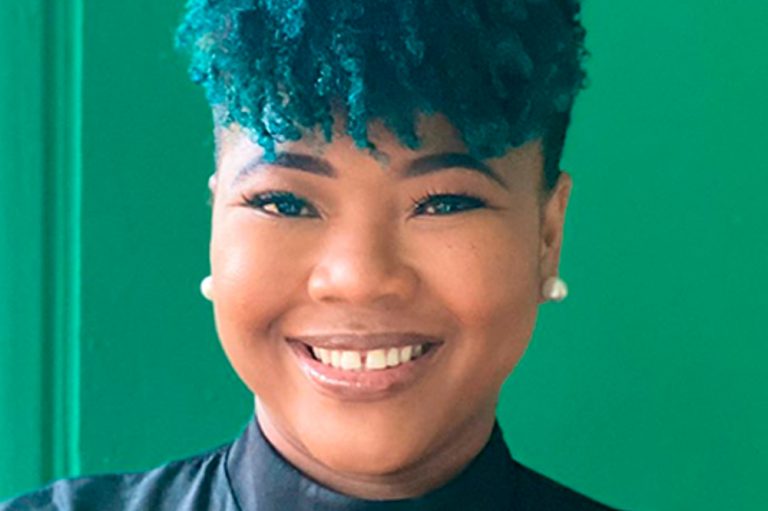 Soaring to New Heights: Toastmasters welcomes new Director for Area 16
Toastmasters International has announced Shernell S.S. Hadaway as the Area Director for Area 16's 2023/2024 term, under the banner of "Soaring to New Heights." In this pivotal role, Shernell fuels growth, leadership, and communication within the Toastmasters community.
She will be ably assisted by the Area Council comprising Andrew DaSilva, Francesca Burnham-Onu, Jackleen Wyllie, Jenieve Cato, Kathy Ann Waterman-Latchoo, Kezron Walters, Rochelle Baptiste, Nashakie Samuel, Wendie Wilson, Joanna Justin, St Clair Stapleton and Jacqui English-Jacobs, Immediate Past Area Director.
As an organization committed to empowering individuals to become confident speakers and effective leaders, Toastmasters International places great emphasis on cultivating strong leadership at every level. Shernell brings a wealth of experience, enthusiasm, and a profound understanding of the Toastmasters mission to this role.
Hadaway has been a toastmaster since 2008. She commenced her journey as a charter member of the Imperial Champions Toastmasters Club (ICTC), then the youngest toastmaster. At the ICTC, she served as secretary and vice president membership. As a member of the Achievers Toastmasters Club (ATC) she has held the offices of vice president public relations and president. Throughout her journey she has copped Advanced Leader Bronze, Advanced Communicator Silver and Team Collaboration Level 5.
In her capacity as Area Director, Shernell will oversee and support a group of Toastmasters clubs namely Achievers Toastmasters Club, Creative Thinkers Toastmasters Club and Imperial Champions Toastmasters Club within this Area, ensuring that each club receives the guidance and resources necessary to thrive. Her responsibilities will include organizing training sessions, facilitating communication between clubs, and collaborating with district leaders to implement educational programs and events.
As Area Director, she reiterates that no man is an island and believes that teamwork will result in a successful President's Distinguished Area 16 for 2024 collectively. Individually, her goal is to complete her second path in Presentation Mastery which would contribute to ATC goals as being President's Distinguished in 2024. Her mantra for the year is "Teamwork is the ability to work together towards a common vision; the ability to direct individual accomplishments toward organizational objectives. It is the fuel that allows common people to attain uncommon results." – Andrew Carnegie
Hadaway is a barrister at law and solicitor with over six years experience. She is a mediator, notary public and legislative drafter. She is currently pursuing postgraduate studies in climate change and environmental policy. She aims to merge these studies with her legal field to be an advocate for positive climate action towards the promotion of a more sustainable and resilient environment.
Toastmasters International extends an invitation to individuals seeking personal and professional growth to join their local Toastmasters club. With a supportive and encouraging environment, Toastmasters provides a platform for individuals to refine their public speaking abilities, enhance their leadership skills, and build self-confidence.