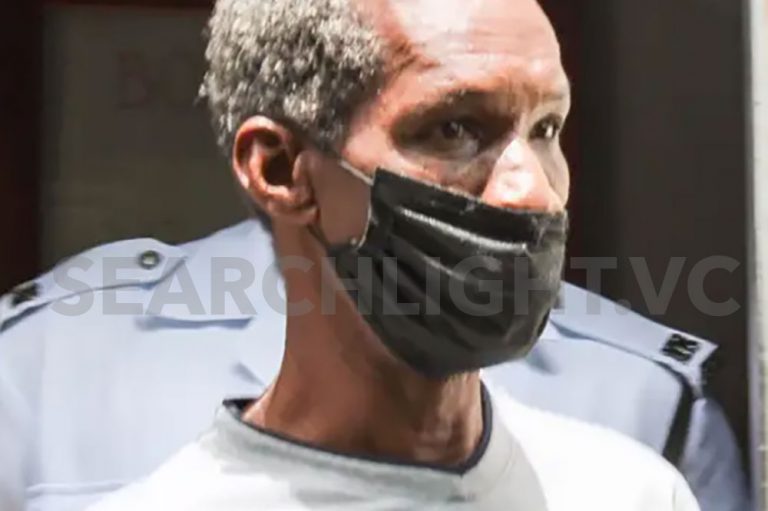 From the Courts, News
May 12, 2023
Man found guilty of causing the death of 74 year old woman awaits sentencing
A 57 year old man will soon know his fate after a jury found him guilty of causing the death of an elderly woman by dangerous driving.
Cordell Roberts of Dason Cottage/ Glen was found guilty on May, 10 after a nine member jury of five women and four men deliberated for more than one hour before they returned guilty verdicts.
Roberts was charged that on December 16, 2019, at James Street, Kingstown, being the driver of motor vehicle HS- 772, he caused the death of Adina Dover by driving the said vehicle dangerously.
Robert's trial began on May 8, at the High Court #1 where he represented himsel; the prosecution was led by Counsel Maria Jackson- Richards who called a total of eight witnesses to take the stand.
Of these eight witnesses, two of them were elderly women who were present at the time of the incident. One was the sister of the deceased.
When they each took the stand they both recounted what thy recalled about what transpired on the evening of the incident.
The women noted that they were crossing the street when the deceased was hit by a vehicle that was entering into Kingstown.
Information received indicates that the deceased, 74 years old, had been visiting from Trinidad and Tobago at the time of the incident. Upon being hit by a vehicle, at approximately 5:30 p.m in the vicinity of Lewis Pharmacy, she was taken to the hospital where she was unresponsive and later died as a result of her injuries.
High Court judge, Justice Brian Cottle has ordered that a social inquiry report be filed and submitted by June 10.
The matter is adjourned to June 14 for sentencing.