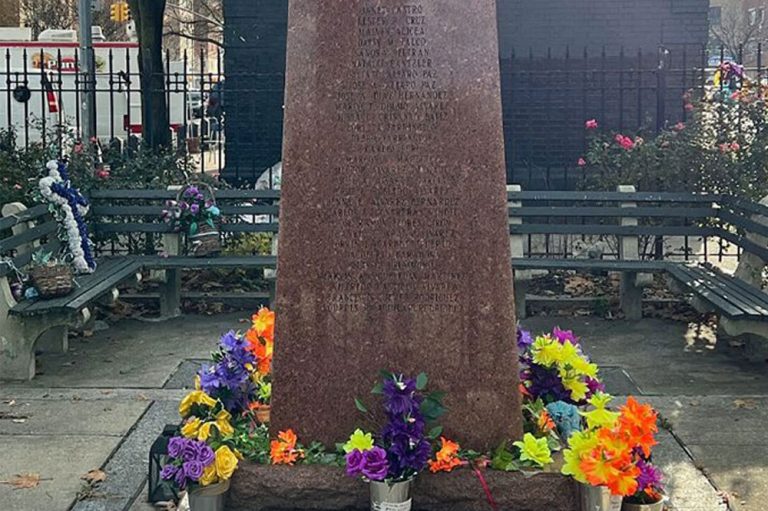 Garifuna in New York taking action to preserve their culture
Hundreds of years after their ancestors were banished from their homeland St Vincent and the Grenadines, descendants of the Garifuna people in the Bronx New York, are aiming to preserve the Garifuna culture through heritage sites.
According to Caribbean Life, the New York City Historic District Council will support the Garifuna Coalition USA in their efforts to be more effective in their strategy to identify the historic resources in their community and promote the community's significance.
Chairman of the Bronx based Garifuna group Francisco Avila, said the main objective is to identify the historical resources in the Garifuna community and promote the community's significance through programming.
He said the Garifuna Coalition wants to showcase Garifuna history and culture, particularly along the corridors of East Tremont Avenue and in other communities where the Garifuna people live, work and play.
Avila noted that unlike other minority groupings, the Hondurans in New York have established no landmarks of their presence.
"The initial goal is to develop and define a historic walking tour itinerary around the Happy Land Memorial," Avila said.
The Happy Land Memorial is a Garifuna Heritage site that serves as the gateway to the largest Garifuna village in the world.
Avila said a Garifuna Heritage site is a landmark or area having Garifuna cultural or historic significance.
"It is geographically and historically identifiable, and has intangible cultural, or tangible heritage significance, which serves as evidence of Garifuna intellectual history," the chairman explained.
Annually, March 11 to April 12 is celebrated as Garifuna-America Heritage Month.
Avila said this has uplifted the Garifuna community from obscurity to recognition.
He added that it also laid down a solid foundation on which coming generations will be able to build.
According to the Garifuna chairman, "showcasing historical Garifuna heritage sites, through a historic walking tour, aims at promoting greater knowledge of, and interest in the heritage, culture and contribution of the Garifuna people to the development of society."
It is hoped that this initiative will ensure that the history of the Garifuna people is not forgotten.
A Garifuna delegation from the US visited St Vincent and the Grenadines in March, and participated inseveral activities in observance of National Heritage month.
Their stay included a pilgrimage to Balliceaux where hundreds of captured Garifuna were taken in 1796 following the killing of Carib Chief Joseph Chatoyer by the British. More than half of them died on the uninhabited island and the survivors ended up in places like Honduras and Belize. Their descendants have since migrated to other areas.