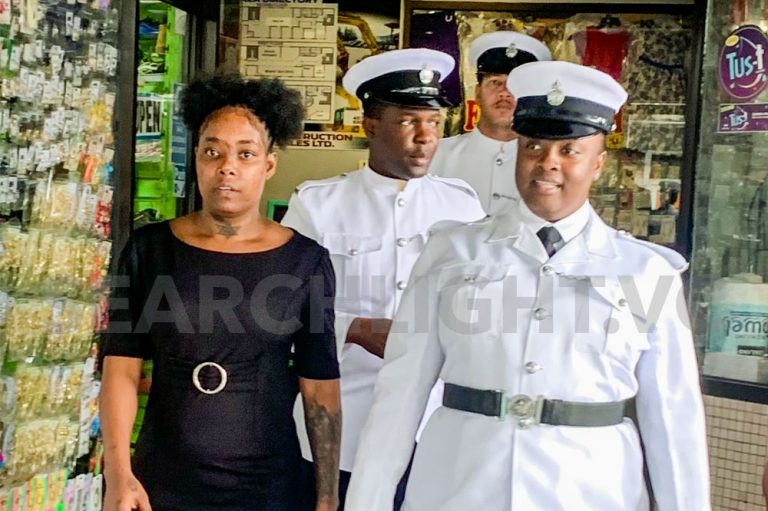 From the Courts, News
April 28, 2023
Trial begins in death of 83 year old Union Island man
A woman who is alleged to have killed an 83 year old man is now facing trial some two years after the incident.
Sheba Charles of Vermont and Union Island appeared at court for trial on April 26.
She was the first defendant to appear before new High Court judge, Justice Rickie Burnett since he took up duties at the High Court #2.
Before Burnett became a judge, Justice Angelica Teelucksingh of Trinidad and Tobago presided over the court.
Charles who is being represented by counsel, Michael Wyllie, is answering to a charge of the murder of 83 year old Ulric Hutchinson of Union Island on November 26, 2020. Hutchinson's death was the 29th homicide for the year 2020.
The crown is being led by Prosecutor Rose Ann Richardson who is being assisted by Counsel Maria- Jackson Richards.
A 12 member jury of six men and six women has been empanelled to hear and adjudicate on the case.
The son of the deceased, Kenville Adams, was the first witness to testify on Wednesday appearing electronically via zoom from Union Island where he resides.
He described his deceased father as a "go getter" noting that he liked helping others and he made many contributions to his community in Union Island. Adams also described the deceased as someone who was "high spirited" and "independent" noting that his father liked to do things for himself. The trial continues.