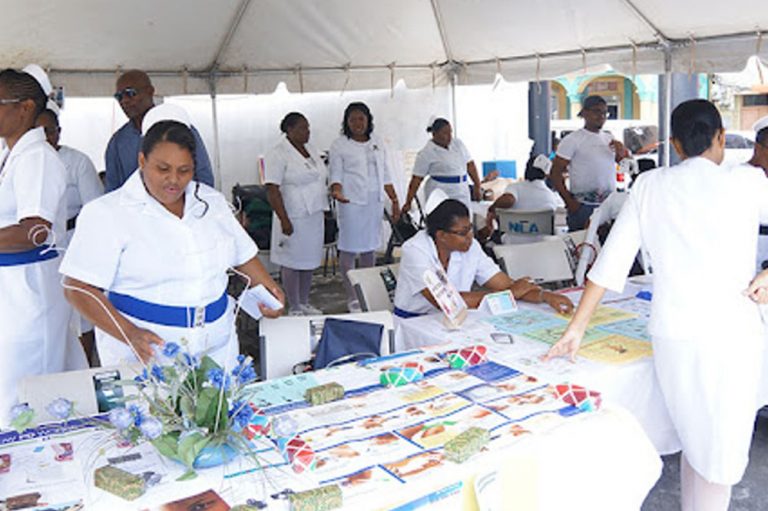 Retired nurses Association elects new executive
The St Vincent and the Grenadines Retired Nurses Association (SVGRNA) has elected a new executive to take care of its business for the next two years. The 9th general election took place on Monday, January 30.
Those elected are: president, Ann DeRoche; vice president, Ganis DaSilva; secretary, Joan Mayers; treasurer, Clari Gilbert, who is serving for another term; assistant secretary/treasurer, Hartie Johnson; public relations officer, Anita Williams- who is serving from the 2012 inception of the SVGRNA- and committee members in Marius Duncan and Joycelyn Lavia. The immediate past president is Advira Providence.
In her message as outgoing president, Providence said although the Association was unable to have face to face meetings due to the COVID-19 pandemic, the eruption of La Soufriere, and the 2021 hurricane which had significant impact on the lives and well being of the people in SVG; communication among members continued by way of the zoom platform.
Further that through the challenging times the Association was able to achieve more than was expected helping those in need through distribution of food, clothing, medical supplies and money. She expressed gratitude to friends of the Association, family members, churches, the SVG Nurses Association of New York and other organizations abroad who give willingly. The donated items were distributed to the hospitals, clinics, shelters and individuals.
Recently, a number of stethoscopes were presented to nursing students enrolled in the Bachelor's degree programme at the Division of Nursing of the SVG Community College.
Providence said although the Association has a membership of 28, the accomplishments show that it has a 'can do' group of individuals. She added that the Association has much to be thankful for as members who were affected with the virus recovered; she also fondly remembered Zeitha Hadaway and Elizabeth Cyrus aka 'Betty' both deceased, noting that they are deeply missed. She also welcomed the three new members who joined the association last year.
The outgoing president said she would like prospective members to know that there is much to gain by getting involved in the SVGRNA which is guided by the purposes: to assist in the well being of retired nurses, and to be involved in the provision of health care to persons within communities.
She further thanked the members for their unwavering support as the SVGRNA enters its 11th year and wished the Association all the best in the future.