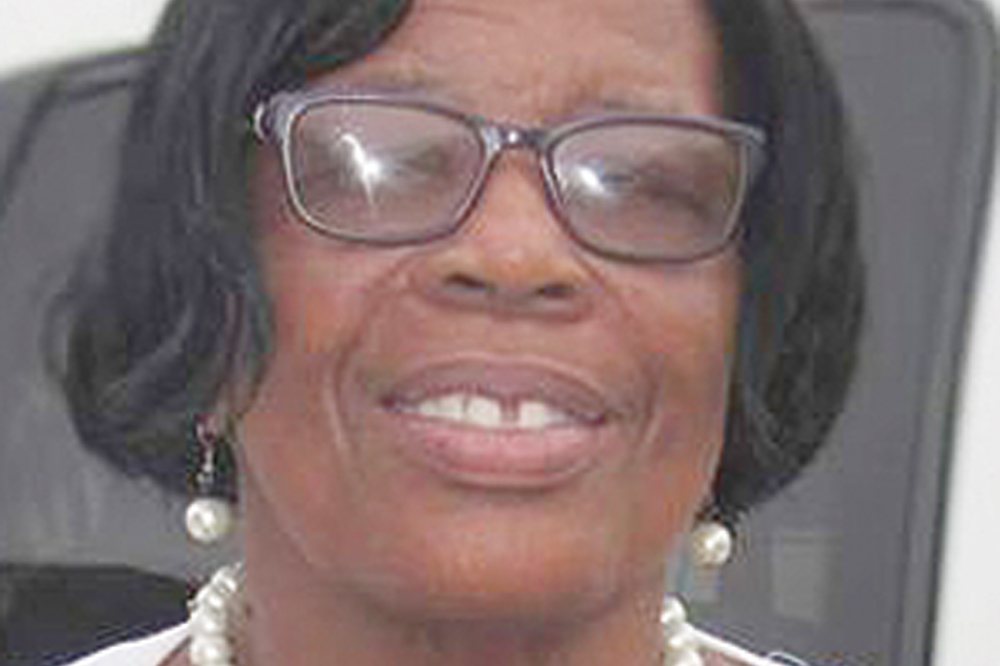 Principal dies in hospital shortly after complaining of being unwell at Windsor school
A career educator who served at all levels of the education system in St Vincent and the Grenadines (SVG), died suddenly this week.
Anella Roban, formerly Toby, 65 died on Tuesday morning, November 29 at the Milton Cato Memorial Hospital (MCMH) where she had been taken after falling ill at the Windsor Primary School where she was principal.
On receiving news of her death, afternoon classes at the private school were cancelled and parents asked to collect their children.
"We are requesting that you pick up your child/ward from school by 12 noon, school resumes tomorrow D.V. This is due to the untimely death of our dear Principal, Mrs. Anella Roban this morning. We are in shock and lunch is cancelled for the day also. More information would be forwarded soon," an email sent to parents on Tuesday said.
Roban had worked at the Windsor Primary School for three and a half years after retiring from the public service; first as a teacher, then as principal.
As a public servant, she had stints in the Language and Literacy Unit at the Curriculum Development Unit in the Ministry of Education and as a lecturer in Language Arts at the Division of Teacher Education at the St Vincent and the Grenadines Community College.
Roban had also been deputy principal at the North Union Secondary School and principal of the George Stephens Snr Secondary School at Colonaire.
A teacher who served with her described Roban as the "best principal" and a mentor. Posting under the name Bornsweet Baptiste Fraser Griffith, the teacher said: "RIP Mrs Roban aka best Principal. Am in great shock you were my mentor always supported my ideas of using sports to change the life of the students that were in our charge at George Stephens Sr Secondary School." She was a resident of Belvedere.
Among the loved ones who survive Roban are five adult children – Keisha Toby (overseas), Latoya Thomas nee Toby (overseas), Elingford Roban, Lenyka Roban (overseas) and Lenoir Roban (overseas).
Her only son, Elingford, in a post on Facebook said the pain on losing his mother was unlike anything he had experienced before.
"Feels like achieving success doesn't even matter any more without my dear mom by side. Sometimes we get so caught up with our 'personal battles' that we forget to cherish those who matter most.
"Mommy you really leave me just so? What am I supposed to do without you?… What I would do now to bring you back.
What I would do now to turn back the hands of time. The part that hurts me most is that I didn't even get the chance to tell my mom that I loved her dearly.
"I know she wouldn't want me to be a wimp but this searing pain is unlike anything I've ever experienced before. Even so I'm going to try to be strong for you mommy, Anella Vereina Toby Roban.
"I know that you're in a better place smiling down on me from heaven still watching over me, still praying for God's mercies and blessings for her 'one boy child'. So I'm gonna try to be strong for you.
Love you forever. Sleep in eternal peace my beautiful mother."