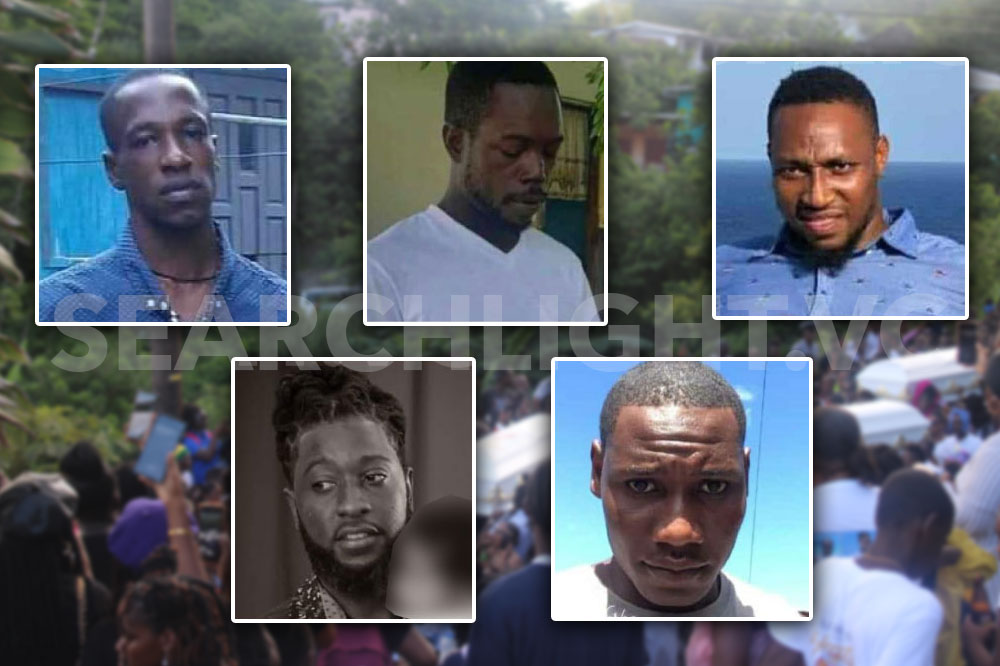 Words fail to capture pain, loss of Clare Valley five – Dr Friday
LEADER of the Opposition Dr. Godwin Friday, has admitted that he had a difficult time preparing his tribute to be delivered at the funeral of the five men from Clare Valley who died tragically last month.
The Clare Valley five are Khalil Robin, Govanni Barker, Elvis 'Logie' Harold, Kenroy Phillips, Ishmael Dorrel Bruce, who died in a vehicular crash on September 11 while on their way to attend the funeral of Owia resident, Rohan "Charla" Rawlins.The funeral service of the five men was held on Sunday, October 16 at the Clare Valley playing field, attended by hundreds of people.
"I know politicians like to talk, and even so I found myself lost for words because what do you say to family members who have just lost a loved one unexpectedly in such painful and tragic circumstances. Words fail you," Friday said.
He described the tragedy as a "national matter", adding that it was "impossible not to be moved" by the circumstances involving the sudden death of five young men.
Friday offered his deepest sympathies to the family and friends of the deceased, noting that a funeral of five is indeed an emotionally heavy occasion for the Clare Valley community.
The Opposition Leader lauded the families of the deceased for the courage and strength they have shown since the tragedy "even though their hearts were broken."