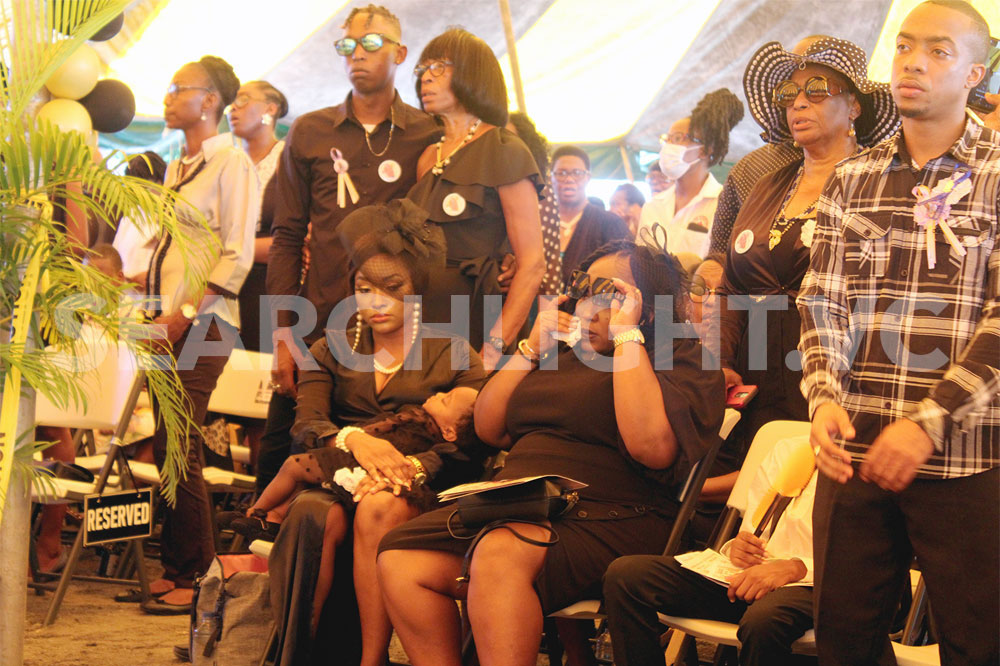 Baker aspired to have his own fishing boat – Miliaka Theobalds
MILIAKA THEOBALDS read the eulogy for Giovanni Barker, one of the deceased men, whose dream was to become a fisherman.Theobalds described Giovanni as a very disciplined young man who loved kids although he didn't have any children of his own. She said he loved going to the sea side and always wanted to have his own fishing boat. The deceased woke up daily at 5:00 a.m. and would begin the day's activities by attending to his animals. Afterwards, he usually went out to sea with other fishermen. Theobalds also said Giovanni loved to eat and to play music with his speaker.
"I can't forget the day I saw him for the last, I asked him to bring some stuff for me and he carried them for me; never did I know that was the last…
"We all love you, you will be missed by all your friends and families. Rest in peace until we meet again in the next life," a grieving Theobalds said.