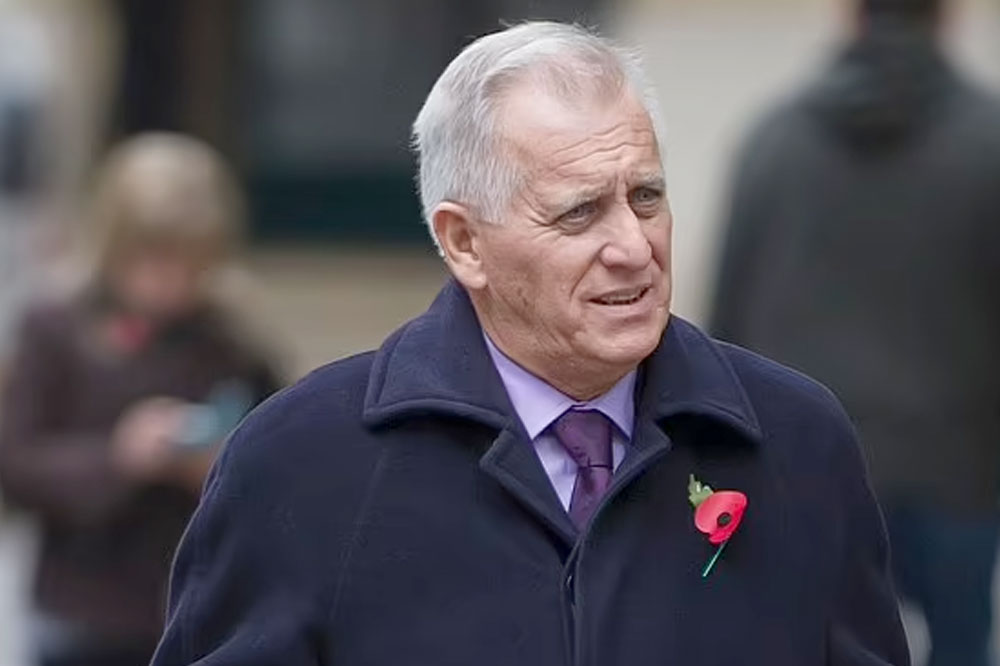 Conman Dave Ames is eligible to be stripped of Vincentian Citizenship says PM Gonsalves
THE BRITISH conman behind the failed Buccament Bay Resorts Ltd project, who was recently jailed in the United Kingdom (UK) for defrauding thousands of investors, is eligible to be stripped of his Vincentian citizenship.
That was the response of Prime Minister Dr Ralph Gonsalves to a question at a press conference on Tuesday, October 4 whether Dave Ames is still a citizen of St Vincent and the Grenadines.
Ames is the founder of Harlequin Hotels and Resorts, the parent company of Buccament Bay Resorts Ltd which went bankrupt.
It is unclear when Ames, who was last week sentenced to 12 years imprisonment following his conviction in a UK court for fraud involving £226 million, became a citizen of St Vincent and the Grenadines (SVG). However, the British born businessman, who began the hotel development here in 2006, revealed to SEARCHLIGHT in 2012 that he was granted Vincentian citizenship.
Also in 2012, to a question asked by the Opposition in Parliament, the Prime Minister refused to say how many persons involved in the Buccament Bay development had been granted citizenship.
Although he said his refusal centred around the rules of the House of Assembly, the Prime Minister had pointed out then that the law allows him to grant citizenship to persons at his discretion without having to explain his decisions.
Last Tuesday, October 4 the Prime Minister stated "I make it my business not to discuss individual cases of citizenship or what has been done unless it arrives at a point which is necessary and desirable to do so."
Nevertheless, he informed media practitioners at the press conference that Ames was never issued with a Vincentian passport.
"I have no doubt that he had his own reasons for wanting to be a citizen of St Vincent and the Grenadines but he has never had a passport from St Vincent and the Grenadines," Gonsalves said.
However he did reveal that there are several grounds under the Citizenship Act on which a person who acquired citizenship can be deprived of it.
"Among them is if you have been convicted of a criminal offence, beyond a term," he noted.
"And secondly if you have left the country for five years or more and you have not written to the authorities that you are still interested in being a citizen, or any reason why you haven't come back to the country."
He said the first ground would qualify, and "the evidence is that more than five years have elapsed since Mr Ames left St Vincent and the Grenadines and there is no report at any Embassy, or any Consulate, and certainly to no authority in St Vincent and the Grenadines before the expiration of that five year period."
As Minister responsible for citizenship, Gonsalves explained that "since this matter is in the public domain", he would have "requested of the High Commissioner in London, in the United Kingdom, to make an application to provide the transcript of the proceedings, including a minute of the conviction."
Adding, "We are a nation of laws."
Responding further to a question whether the revocation after a five year period is automatic or at the discretion of Cabinet or the Minister, Gonsalves replied, "I can't recall that if it's a discretion. I go have to double check it."
Ames was jailed last week at Southwark Crown Court following an investigation by the Serious Fraud Office (SFO). The 70 year old had been convicted on August 3, 2022 of two counts of fraud by abuse of position.
He was found to have fraudulently abused his position as Chairman of Harlequin Business, exposing more than 8,000 investors to huge losses between 2010 and 2015.