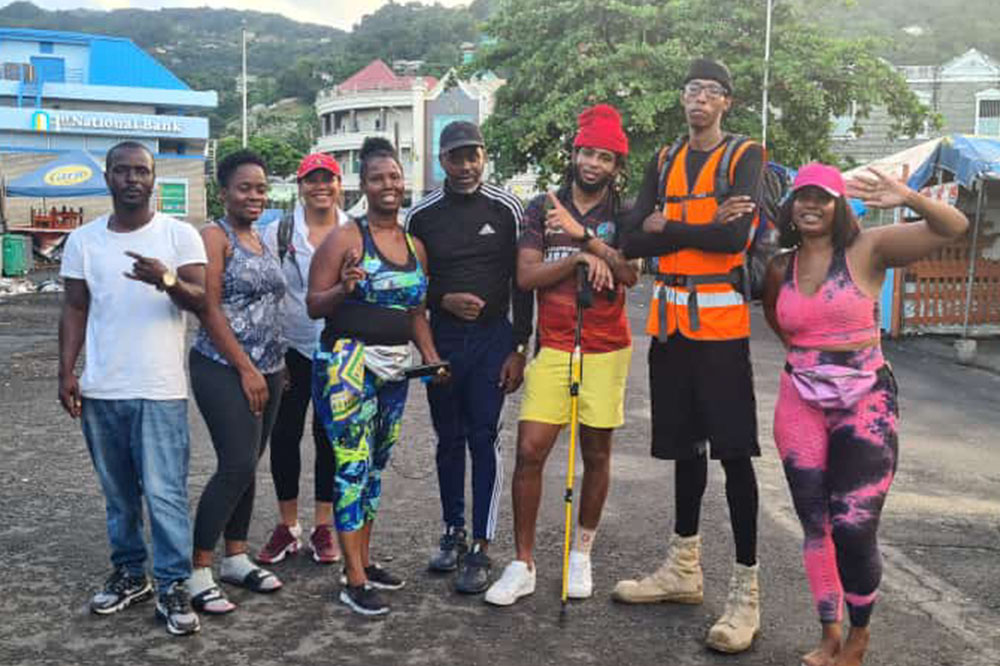 Lavaman gets set for face off with Ole George in endurance walk for charity
Popular hiker and tour guide, Desron 'Lavaman' Rodriguez recently completed the 54 km walk from Fancy to Kingstown as he prepares to face off with veteran endurance walker, Earl "Ole George" Daniel.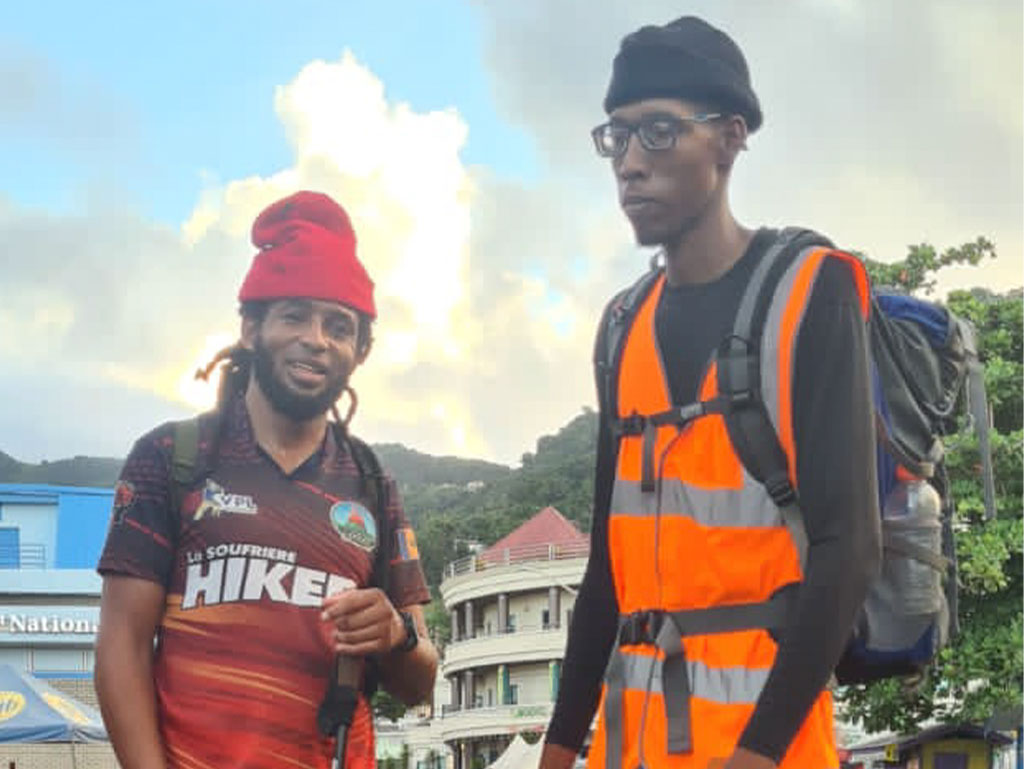 Lavaman began the walk in Fancy last Saturday night, October 1 at around 7:00 p.m.
The walk began with eight persons but by the time they got to Kingstown on Sunday, October 2, only two walkers, Lavaman and Jared Solyen had made it all the way on the non-stop walk which ended at Heritage Square.
The duo took about 11 hours to cover the distance while the others dropped out along the way.
Last Saturday's walk was a warm up to the big walking challenge between Lavaman and the renowned Earl 'Ole George ' Daniel planned for November 24, from Fancy to Richmond.
Lavaman told SEARCHLIGHT yesterday, Monday October 3 that the November, 38km walk will be a fund-raising event to assist the elderly and those who are differently able.
However, before this big challenge, Lavaman plans another walk from Richmond to Kingstown which he will begin at 5 in the afternoon.
While Lavaman is traversing the terrain for the challenge walk, occasional Facebook postings show that the Canada-based Ole George has been building muscle and endurance in the gym.
[Updated at October 6, 2022 @4:21pm to change the date they arrive to Kingstown from September 2 to October 2. ]