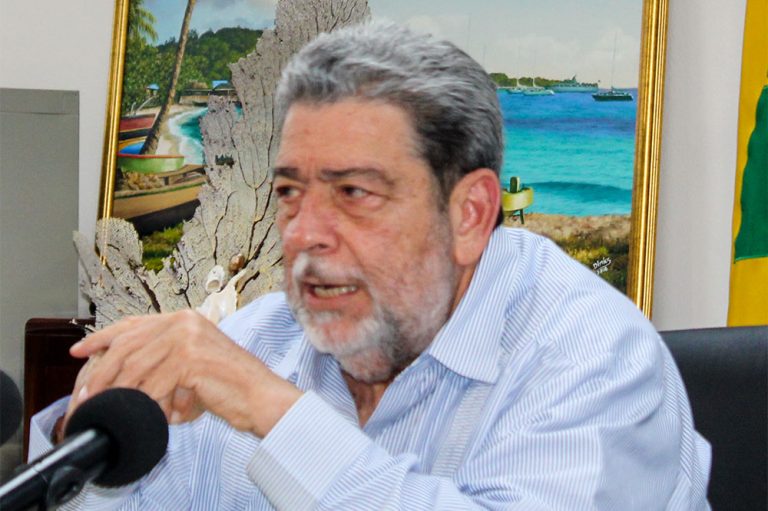 PM: teachers fighting political battle
Some teachers in this country are fighting a "political battle", in deciding whether or not to reapply for their jobs, which they are deemed to have abandoned last year. That's the view expressed by prime minister, Dr Ralph Gonsalves on NBC Radio on Wednesday, August 24.
He was at the time commenting on the response to government's offer for teachers to reapply for their jobs, which they are deemed to have abandoned by failing to comply with Covid 19 measures last year.
On Wednesday, he said about 60 teachers have already re-applied for their jobs.
However, some teachers are still holding out, claiming that they do not want to fall victim to the government's "bait."
"This talk is without any real rationale behind it… what bait,"Gonsalves questioned.
"Come back and do your job while the court case goes on.
"If you say you love people children so much, and you love teaching- but obviously, some of them are not doing that, they are fighting a political battle," he charged.
"Some of them," he emphasised.
The prime minister indicated that some teachers have recently sent letters to the Chief Personnel Officer (CPO) indicating their counter proposals to the offer to that made by the government.
The correspondence to the CPO, dated August 23, is the first formal correspondence from the teachers to government since they were deemed to have abandoned their their jobs last year.
Among other things, the teachers are calling to be reinstated and compensated for the time they were off the job.
"That's not going to happen," Gonsalves stressed.
He said this is what the court matter is about and assured teachers that they can get back their jobs and still continue with the court case.
The prime minister added that he expects the CPO to "respond accordingly" to the teachers' counter proposals.
He also spoke about a letter from the president of the SVGTU, Oswald Robinson, to the CPO, wanting to know what contracts the teachers have to sign in order to gain re-employment.
The prime minister however pointed out that the signing of contracts is conditional, as was outlined by the word "may" in previous correspondence.
He further revealed that the teachers who have since re-applied have not had to sign any contract.
The Ministry of Education may issue contracts to some teachers, if this becomes appropriate in the circumstances.
These circumstances, he said relate to unvaccinated teachers who want back their jobs, but are refusing to adhere to the COVID-19 protocols, such as regular testing and wearing a mask.
The prime minister also pointed out that the present situation "is not only about teachers, this is about the students, the community and the country."