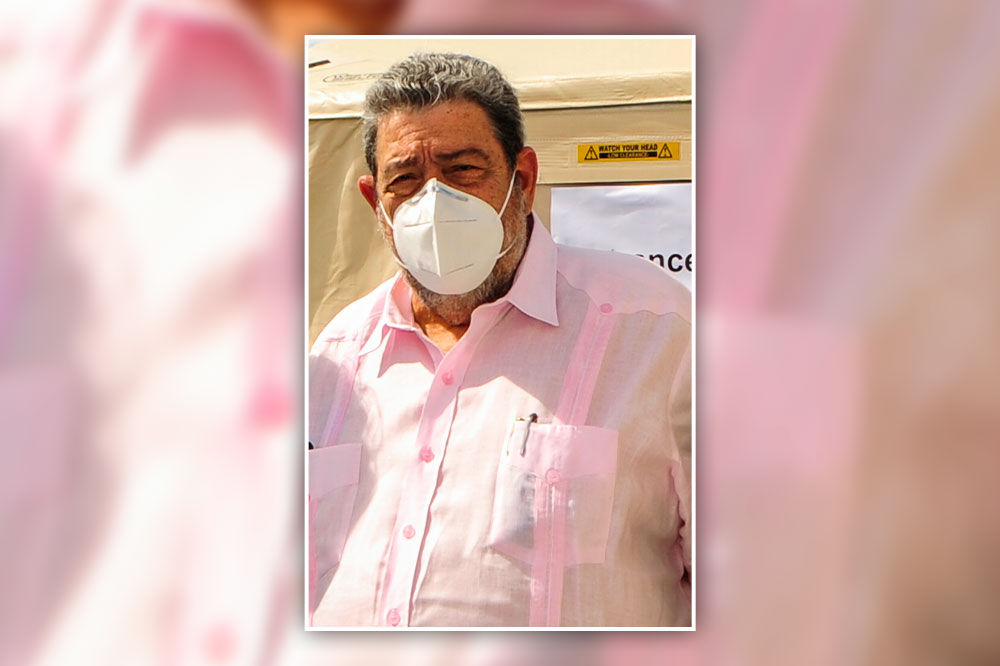 No 'ramshackle' management structure for new port says PM
A "ramshackle management structure" will not be compatible with the $650 million port being constructed at the western end of Kingstown.
Prime Minister Dr Ralph Gonsalves made this point last week while disclosing that his recent visit to Taiwan included meetings at Kaohsiung port, and discussions with the Taiwan International Ports Corporation Ltd team.
"We're not building a $650 million port with any ramshackle management structure. Let's be clear. I want to get some additional hands on advice from people who have been running Ports of an international quality," Gonsalves explained at a press conference at Cabinet room.
Kaohsiung is the largest port in Taiwan, he noted, and high on the list of the large ports of the world.
The Prime Minister stated that a team will be sent from Taiwan and he has notified the Chief Executive Officer of the Port Authority, Carl James, of this.
"We will learn from some best experiences, best practices and the like."
Earlier this year, the Prime Minister announced that the Port Authority will have to be different than it is.
At the time he noted, "We will establish a company, a wholly owned state company, to run the port with quality management of an international level."
Gonsalves indicated that the "second dimension" to his discussions at Kaohsiung was that "we can also get some investors from down there."
This is because while the modern port is being built on the western side of the capital, the Prime Minister says that the existing Kingstown port will be transformed. This transformation is expected to include a new cruise ship pier, health and wellness shops, touristic shops, restaurants, and places for artistic performances.
"It's a large concept, we have a lot of land there and we can reclaim lands too," he said.
The modern port is expected to be completed in two and a half years, barring any difficulties.
"But as soon as we open that I want to start to do work here," the Prime Minister commented, referring to the existing port.
The team that is coming from Taiwan will also include a professional from a ship building company.
He said there is a "need to deal with marine transportation in addition to fishing."